Sunday May 10th Is Mothers Day
A little poem for Mother's Day:
"Mother" is such a simple word
But to me, there's a meaning seldom heard.
For everything I am today,
Your love showed me the way.
I'll love you all my days,

For enriching my life in so many ways.
You set me straight and then set me free.
And that's what the word
"Mother" means to me.
Thanks for being a wonderful Mother, Mom!
- Author unknown
You guys know that this Sunday is Mother's Day, right?!
I remember when my first child was born, I didn't know how to be a great mom. In fact, I knew nothing whatsoever about being a mom! However, when I looked at that sweet face, I knew that I was going to be the best mom I knew how to be. I was going to be just like my mom!
She had experience. She had love. She had compassion. She was kind. She knew how to be a great mom and I wanted to be just like her! She was an expert! After all, she had raised me and I didn't turn out half bad, at least for most of my life, (but that is for another story at another time.)
I was not the "perfect" mom by anyone's standards. I didn't know everything or do everything right. Heck! I'm still not sure that I got ANYTHING right. I do know this: Being a mom to my children is one of the greatest gifts and one of the toughest challenges. It was hard, but so worth it. Did I say "was"? I will always be a mom. Even when my kids don't think that they need me anymore, I'll be there. Even when they back-sass me and I get angry, I will still be their mom. Even on days that they would rather I not be, I will be their mom. I like it that way.
I now understand my own mother better and I am sure I have brought her to tears through my escapades and brought laughter at my naivety and mistakes as a parent. But, I know for sure that even when we don't see eye to eye, she loves me more than I will ever know and I love her more than that.
Happy Mother's Day!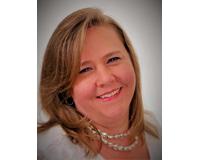 Author:
Becky Conway
Phone:
936-524-4603
Dated:
May 4th 2015
Views:
611
About Becky: ...