Storm Supply Kit
Start with an easy to carry, watertight container – a large, plastic trash can will do, or you can line a sturdy cardboard box with a couple of trash bags. Next, gather the following items and place them in your kit:
Water: 1 gallon per person per day. Fill plastic containers, such as soft-drink bottles.

Water purification kit or bleach (use eight drops of regular bleach per gallon of water.

Essential medications

First-aid book and kit that includes:
- 20 emergency bandages of various sizes
- One 5 x 9 sterile dressing
- One roll of self-adhering elastic bandage
- Four various-sized sterile gauze pads
- One roll of 3-inch cohesive bandage
- Waterless alcohol-based sanitizer and wipes
- Medical grade non-latex gloves
- Adhesive tape, 2-inch width
- Anti-bacterial ointment
- Cold pack
- Small scissors
- Tweezers
- CPR breathing barrier, such as a face shield
- Non-prescription drugs (e.g., aspirin or non-aspirin pain relievers)
Ready-to-eat, non-perishable foods, such as canned meats, granola bars, instant soup and cereals, fruits and vegetables, canned or box juices, peanut butter, jelly, crackers, granola bars, trail mix, bread and any special dietary items you and your family need.

Manual can opener

Baby supplies: formula, bottle, pacifier, soap, baby powder, clothing, blankets, baby wipes, disposable diapers, canned food and juices

Food, water, leash and carrier for pets (If you plan to go to a shelter, remember that most do not allow pets. Make other plans for your pets.)

Sanitary Items:
- Large, plastic trash bags for waste and to use as tarps and rain ponchos
- Large trash cans
- Towelettes
- Bar soap and liquid detergent
- Shampoo
- Toothpaste and toothbrushes
- Feminine hygiene supplies
- Toilet paper
- Household bleach for cleaning
- Rubber gloves
Blanket or sleeping bag per person

Battery-powered, portable radio or portable TV and plenty of extra batteries

Flashlight and extra batteries

Extra pair of eyeglasses

Extra house and car keys

Fire extinguisher (ABC-type)

Cash and change

Seasonal change of clothing, including sturdy shoes
Read more at http://www.wral.com/food-and-supplies-checklist-for-storm-preparation/3283070/#DH9HIoebbgzu0Q6A.99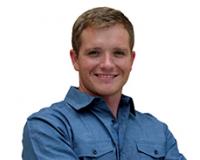 Author:
Evan Ballew
Phone:
936-581-9959
Dated:
April 29th 2016
Views:
578
About Evan: Who is my Realtor? Evan Ballew is licensed Real Estate Agent. Being born and raised in Montgomery...