Resolve To Pay Off Your Debt
Are you suffering from a holiday spending binge hangover? Perhaps you've recently been through a divorce, illness, the death of a spouse, or you lost your job. Finding yourself in debt and having a hard time keeping up with your mortgage payments—or you're seeing your dream of buying a home this year drift away, you're not alone. According to Consumer Credit Counseling Services, a nonprofit credit counseling organization, they traditionally see an increase in consumers seeking help during the month of February, when they have problems paying holiday bills. Just making a few adjustments in your daily routine will have a positive impact on reducing debt.

Don't use credit cards. Keep a record of all your daily expenditures for one month to determine where your money is going. Drawing from your daily expenditures, cut your spending and set a realistic budget. Get rid of the extras - those fancy coffee drinks every morning, lunch out, entertainment, etc. If you normally spend $2 for coffee every day at work, you could put $520 toward your debt over a year. Two $5 lunches a week will also cost you $520. If you go out to lunch five times a week, spending an average of $5, you end up spending $1,300. If you take a sack lunch at a fraction of the cost, you would have about $1,000 less in debt. Set up a priority list among your creditors. Figure out what your balances are and pay off the ones with the largest interest rate first - normally those will be department store credit cards. Increase your monthly payments. Even $5 or $10 more toward each credit card can make a difference over time. Set some goals. Make them realistic and simple. Set short-, middle-, and long-term goals. And when you achieve them, reward yourself (without spending a lot of money, of course). Once your debt is gone, revise your budget accordingly. Put the money that you were putting toward your debt into a savings account. Start your holiday shopping early and spread it out throughout the year so you can take advantage of sales and you don't find yourself in debt come December.
Once you're out of debt, the experts say you should review your retirement plan. If your employer offers a 401(k) plan, take advantage of it - your earnings are directly deposited before taxes. Find out about Roth IRAs and determine what's best for your situation.
But the real key to getting out of debt and saving money is in your day-to-day habits, not your investment strategy. How you spend your money is more important than how you invest it. It's much simpler to reach retirement goals by deciding how to live rather than how to invest.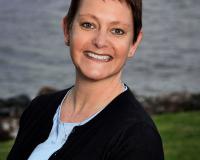 Author:
Brandi Banks
Phone:
281-682-6069
Dated:
January 8th 2015
Views:
520
About Brandi: Whether you are buying or selling, Brandi understands the process can often be challenging and compl...