Picking The Right Realtor
When purchasing your home, this is many times the biggest investment you will ever make. That is why, as a buyer it is important that you do a few things first before starting to look for a home.
The first thing is to talk to a mortgage company or bank to see how much you can qualify to purchase and start that process. I would talk to several ( two or three) mortgage companies because the fee's to borrow money can be different at each one. Once the cost factor has been settled then I would then base my decision on the person that I will be working together with. How comfortable am I with them? They will be asking for a lot of personal information and that is why you want to feel comfortable working with them. While you are under taking this project start looking for a realtor that, again you can relate to just like picking your mortgage company. One that has the knowledge of the area that you want to live in.
You are basically creating a team of experts that will work together to help you find the perfect dream home.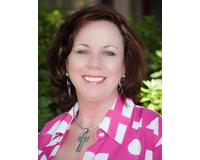 Author:
Terri Coleman
Phone:
936-581-4434
Dated:
February 5th 2015
Views:
595
About Terri: My clientele appreciate and benefit from the expertise that I provide, how I provide it and the enor...