October Yard And Garden Tips
October
Turf―Overseed warm-season grasses such as
centipede or Bermuda with annual ryegrass for a green lawn during the upcoming winter months.
Color beds―Remove spent summer annuals,
prepare the soil, and plant cool-weather annuals now. Add a balanced slow-release fertilizer, organic matter such as composted pine bark, and then till
the bed before planting.
Fall greens―It's not too late to sow seeds of mustard, collards, turnips, and lettuce for a fall garden.
In the Upper and Middle South you may want to use transplants of lettuce for best results.
Thanks to Southern Living for this month's Yard and Garden Tips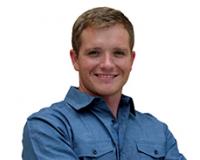 Author:
Evan Ballew
Phone:
936-581-9959
Dated:
October 13th 2015
Views:
921
About Evan: Who is my Realtor? Evan Ballew is licensed Real Estate Agent. Being born and raised in Montgomery...