November Is Diabetes Awareness Month
American Diabetes Month Tom Hanks, in an Oscar worthy performance, spoke the now iconic words "stupid is as stupid does". This famous movie line, an instant classic, stated clearly that we are what we do, or unfortunately what we don't do. Recently, in more somber tones, this famously funny actor revealed he has been diagnosed with type II diabetes. He also stated that his doctor told him that if he loses 25 pounds and exercises regularly, he will erase the disease from his body. There are very few diseases where losing just 25 pounds (or 10% of one's bodyweight) will place one further from the harm of a disease such as diabetes. The general consensus among health care professionals, with very few exceptions, is that type II diabetes is preventable and reversible by emphasizing a healthy body fat range, adequate exercise and plenty of fruits, vegetables, grains, and clean proteins and fats.
Type II Diabetes is a disease wherein an individual has an inability to control the level of sugar coursing through their blood stream. This occurs generally in three ways. One, the cells responsible for producing insulin do not produce enough of the hormone to control the intake of sugar. Two, the cells produce enough insulin but the insulin is somehow not able to shuttle sugar into the cells to be used as energy or stored as glycogen or fat. Three, the receptors on the muscle and fat cells that act like doors to let sugar in are not sensitive to insulin thereby forcing the sugar to stay in the bloodstream causing a continual rise in the body's blood sugar. These three conditions create severe issues for the cardiovascular system, the nervous system, and one's body mass index.
Type II Diabetes affects nearly 30 million Americans at an annual cost between 60 and 100 billion dollars. Blindness, cardiovascular disease, and amputation as well as fatalities are rising every year due to this disease. Type II Diabetes is described as a 'loaded-gun' disease that takes a lifestyle to pull the trigger. It is more prevalent in homes of those in poverty. Type II Diabetes is a non-communicable disease but the influence that parents have on their children as well as passing on certain genes that increase the risk of succumbing to the disease are important. Although this form of diabetes was once called "adult-onset" diabetes, that moniker is changing due to the increasing number of younger people being diagnosed with this form of the disease. Younger and younger generations are experiencing diseases that were once only thought to be of geriatric concern.
Type II Diabetes manifests itself when an individual's body can no longer control the level of blood sugar due to the constant intake of simplified sugars and fiber-less meals. The amount, type, and frequency of sugar will have a very large outcome as to the effects on the body. In addition, exercise has a major role in glucose metabolism and exercising regularly is an excellent way to maintain proper glucose levels. Diets high in fresh fruits and vegetables, whole grains and legumes as well as clean sources of protein can greatly ameliorate the effects of type II diabetes. It is important to include foods that help slow down the release of sugar into the bloodstream. These foods include whole grains, psyllium fiber, low-glycemic foods, and plenty of fresh fruits and vegetables in season. Exercising is a secondary measure to remove glucose from the bloodstream, as muscles cells are able to prioritize their removal from the circulatory system into exercising muscles. Currently, the recommendation for physical activity is to engage in physical activities for thirty minutes a day (all at once or in intervals) five to seven days a week. Everyone will have a different level of performance but it is important to emphasize strength, flexibility, cardiovascular competence, and endurance. Health care professionals have stated that if something were not done to stop the proliferation of diabetes it would become the seventh highest cause of death by the year 2030. A healthy diet, regular physical activity, the constant vigilance in maintaining a normal body weight and the avoidance of tobacco can prevent or delay the onset of type II diabetes. Remember these iconic words revisited, "Healthy is as healthy does!"
Thanks to Clark's Nutrition and Natural Food Market for this month's health tip.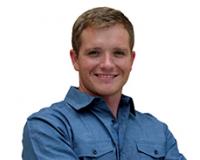 Author:
Evan Ballew
Phone:
936-581-9959
Dated:
November 14th 2015
Views:
1,046
About Evan: Who is my Realtor? Evan Ballew is licensed Real Estate Agent. Being born and raised in Montgomery...