November Gardening Tip
Compost―Cleaning up the garden will yield plenty of fallen leaves and plant debris for compost. In an out-of-the-way corner of the garden, mix green and dry materials with a shovelful of soil and an optional handful of fertilizer (any kind except a weed-and-feed product). Sprinkle with water weekly if there is no rain. You'll have compost by spring, sooner if you turn the pile.
Lawns―Fertilize tall fescue and other cool-season lawns in the Middle and Upper South with a quality lawn fertilizer, such as 30-2-4 or 29-3-4, that contains timed-release nitrogen to prevent burn. It will continuously feed your lawn until time for a spring feeding.
This month's Gardening Tip brought to you by Southern Living.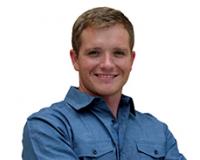 Author:
Evan Ballew
Phone:
936-581-9959
Dated:
November 14th 2015
Views:
581
About Evan: Who is my Realtor? Evan Ballew is licensed Real Estate Agent. Being born and raised in Montgomery...