Negotiating And Reasonable Expectations
When purchasing a home you are well aware that there is a lot of money at stake. No house is perfect. Understanding and remembering these two statements will help diffuse the negotiation stage, the inspection stage and the closing stage.
Emotions are high for both buyers and sellers. - The seller may have loving memories and years of sweat equity in the house. Maybe they are being relocated and don't want to go. Understanding their motivations for selling will help you appreciate their situation and predicament during these emotional times.

There is a lot of money at stake for all the parties involved (and that includes the real estate agents) - Just remember that market value (the value of a home) is the price that a willing buyer and a willing seller can agree to. If you can not agree on a price, ask yourself: Is there something you missed? Are there comparables that support the price that they want? Are there motivations that might factor into the price they are demanding? In the end, does it matter? What is the house worth to you today and what do you think you can reasonably sell it for based on the amount of time you plan to spend in it? Think about the answers to those questions before you make your move.

No house is perfect - Always get an inspection. It might be a few hundred dollars, but it's worth it. It's the inspector's job to find any problems with the house that could cost you thousands to repair down the road. Some inspectors have a tendency to over play the importance of their role and the items that they find. Get objective opinions that you trust before making a decision on an inspection report. Likewise, if an inspector says a foundation is cracked but it's nothing to worry about - get a second opinion. Ask a handyman for an idea of how much repairs will cost and how complicated they are.

The home buying process is an emotional, complex and time-consuming process, but it is worth it. Nothing compares to owning your own home in a neighborhood that you chose.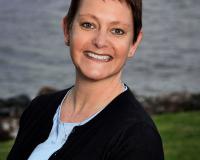 Author:
Brandi Banks
Phone:
281-682-6069
Dated:
June 20th 2012
Views:
1,264
About Brandi: Whether you are buying or selling, Brandi understands the process can often be challenging and compl...