Money Saving Home Improvements
This month, I've sent out these helpful tips to my clients and friends; courtesy of Buffini & Company. With a few home improvements, you may be able to save money on your utility bills.
Water
Whether you want to save money or you're facing another year of drought, these tips can help you be efficient with your water.
Go Low Flow - Showerheads and faucets account for more than 32% of household water use combined. Low flow faucets and showerheads can reduce your water consumption in these areas by as much as 50% and may save up to $145/year on your bill.
Fix Leaks - Leaks comprise 13.7% of household water use. Leaky faucets and pipes increase your water bill and may require expensive repairs if they're ignored. Every 6 months, inspect your faucets and pipes for wear and tear. If you notice a leak, fix it right away.
Go Tankless - If it's time to upgrade your water heater, consider going tankless. A tankless water heater may help you save up to 20% on your water bill. An added bonus: You'll never run out of hot water again!
Energy
Heating and cooling comprises more than half of the energy used in the average home. Regulate your home's temperature to save energy, improve comfort, and reduce your heating and cooling costs.
Rethink your insulation - Good insulation not only helps you regulate the temperature of your home, it can also reduce your heating and cooling costs by as much as 20%.
Manage the temperature automatically - Wouldn't you love to come home to the perfect temperature? A programmable thermostat not only improves your comfort from the second you step foot in your home, it also helps you save energy and money - up to $150/year.
Seal up drafts - Have you ever wondered why you home won't stay warm in the winter or cool in the summer? Check your windows--drafty windows cause 30-40% of heating and cooling losses. Apply weather stripping to your windows to patch up leaks and save more money.
For more tips or have questions? Contact me today.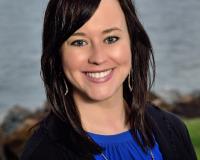 Author:
Lauren Dauzat
Phone:
832-573-3610
Dated:
February 29th 2016
Views:
959
About Lauren: After completing her Bachelor of Science in Interior Design, with a Minor in Art, at Stephen F. Aust...