Meaning Of St Patricks Day
St. Patrick's day falls on Mar. 17 each year, honoring Saint Patrick. The holiday may have religious roots, but it is now celebrated around the world with lots of green accessories and alcohol. As far as holidays are concerned, the traditional fare consumed on the day is corned beef, cabbage and Irish soda bread. Fun fact: 5.5 million pints of Guiness are sold around the world each day, but on St. Patrick's Day, that number jumps to 13 million pints. And if you're trying to make green beer, know that Guinness is the worst choice, as the dark ale is hard to color. Here are seven things to know about St. Patrick's Day:1. St. Patrick, contrary to popular belief, was no Irish. He was British -- born in Britain -- and didn't lead a religious life in the beginning. He transitioned to a religious way of life during his teenage years. 2. When St. Patrick was 14 years old, he was captured and taken to Ireland. There, he was kept in slavery for six years and made to herd sheep. After he was freed, St. Patrick returned to Ireland in his 30s when he was a part of a missionary of Celtic pagans.3. In order to achieve sainthood, St. Patrick had to have miracles attributed to him. He is said to have driven serpents out of Ireland. Skeptics argue that there never were snakes in post-glacial Ireland.4. Did you know that green was no the original color associated with St. Patrick? In Ireland, green was traditionally considered to be an unlucky color and the hue that was associated with St. Patrick was blue!5. St. Patrick is said to have died on Mar. 17 461 AD, which is why the holiday is celebrated on that day. It is a national holiday in Ireland and the island of Montserrat in the Carribean.6. Need a toast for St. Patrick's Day? A popular Irish one is: May the roof above us never fall in, and may we friends beneath it never fall out.7. The first St. Patrick's Day parade in the United States took place in 1762 in New York City. Now, there are over one hundred St. Patrick's Day parades throughout the country. The city of Chicago is known for their festivities and has been dying the Chicago River green since 1962.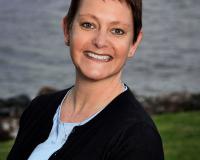 Author:
Brandi Banks
Phone:
281-682-6069
Dated:
March 13th 2014
Views:
1,902
About Brandi: Whether you are buying or selling, Brandi understands the process can often be challenging and compl...