Mar 7 2016 Today Home Sale Info
INFO THAT HITS US WHERE WE LIVE ... What the White Queen offered Alice seems similar to what the media often gives us in their coverage of the housing market. The headlines blared that Pending Home Sales dropped 2.5% in January. This index of contracts signed on existing homes is a forward-looking indicator of those sales, so the media typically reported that rising prices and low inventories continue to impede housing growth. As usual, a deeper look into the facts shows otherwise. First, the decline was made larger because December's number was revised upward. A good thing. Also ignored was the fact Pending Home sales are UP 1.4% from a year ago. Oh.
The National Association of Realtors chief economist felt, "some buyers could be waiting for a hike in listings come springtime." That very well may happen as rising home prices entice more homeowners to sell. Then let's look at how existing home sales began this year, considerably higher than their start in 2015, even with 8.2% annual price gains. Also, home prices aren't too high and inventories aren't too low for the flippers. A major real estate information company reported the number of homes flipped in 2015 was the highest in almost ten years, with the market share of flips scoring its first annual increase in four years. They define a flip as a home that's bought and sold again within 12 months.

Terri Coleman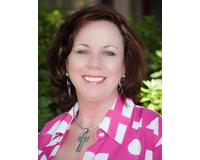 Author:
Terri Coleman
Phone:
936-581-4434
Dated:
March 7th 2016
Views:
326
About Terri: My clientele appreciate and benefit from the expertise that I provide, how I provide it and the enor...