Make Friends And Have Fun In Montgomery County
You've moved to your new home in Montgomery County, unpacked all the boxes, and placed your dishes in all the cabinets that they belong in- now what?
Montgomery County is a great place to live if you ask me. There are several things going on at any certain time in this community. With one of the fastest growth rates, its no surprise that anywhere you turn there is a festival or class you can join in on.
So as summer approaches and you find yourself looking to entertain your family in this new strange place, be sure to check out these family friendly locations.
The Conroe Rec Center- So many programs are available at a very low cost here. You can engage in anything from music lessons to adult dance classes. They have something for everyone and every age in this facility. There are also seasonal sports that include soccer, basketball, volleyball, and track. Be sure to grab their latest magazine to see all the upcoming activities offered or check out this website-
http://cityofconroe.org/departments/parks-recreation
Baby Boot Camp by Britni Vargo- Don't let the name fool you, this boot camp will get you in shape quickly! Britni Vargo and her team really use their skills to help moms with children of all ages get into the best shape of their lives. This boot camp is great for not just your body but also your social life. The moms here really create a bond while the children are able to watch and play all in the same room. So bring your baby, your water bottle, and a whole lot of energy because this class is sure to make you feel right at home here in Montgomery County. Take a look at their Facebook page below-
https://www.facebook.com/BabyBootCampMontgomery
Market Street in The Woodlands- Looking to have a nice day with leisurely shopping or how about a night of live music? This area of town is sure to please all parties evolved. Spend the day touring the stores of Market Street and use the evening for a night at The Pavilion just a short distance away. The outdoor Pavilion is used for concerts and festivities all year round. Here is the website-
http://www.marketstreet-thewoodlands.com/
So enjoy your time in Montgomery County, we are glad you came!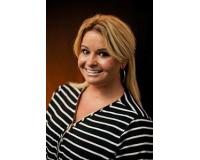 Author:
Mandy Lehman
Phone:
210-473-8949
Dated:
April 21st 2015
Views:
757
About Mandy: ...