Life or Death Know the Signs
Knowing the signs of a heart attack and stroke could be the difference between life or death for someone. Heart attack and stroke are among the top deadliest conditions here in the US. Some of the symptoms can be very similar and range from mild to severe. Heart attacks are due to a blockage of blood coming into the heart where a stroke is a blockage to the brain caused by a blood clot. The time in which medical attention occurs will stipulate the severity of damage to either the heart or the brain.
Heart attack symptoms can build up over time with shortness of breath, chest pressure, pain radiating from the chest to the back and to the jaw. If caught before an actual heart attack occurs, damage to the heart muscle can be avoided. Changes in diet and exercise along with routine check-ups with your doctor can help this to be avoided.
Stroke symptoms are usually sudden. It can involve a sudden sharp pain that can progress to a numbness, shortness of breath, a severe headache, difficulty in speaking or seeing which can result in loss of walking, confusion and anxiety.
Whether heart attack or stroke, organs begin dying if the blood supply is cut off. Knowing the symptoms can minimize the damage.
Did you know that when you check your blood pressure, you should actually do it on both arms! The reason being is that the blood flow is different on both arms and it can indicate if there is a possible blockage if the readings are too far apart from each other.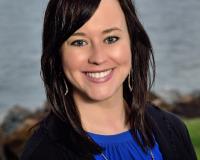 Author:
Lauren Dauzat
Phone:
832-573-3610
Dated:
June 12th 2012
Views:
1,677
About Lauren: After completing her Bachelor of Science in Interior Design, with a Minor in Art, at Stephen F. Aust...