Spring Break may be over for some, but we live right here near the perfect spring getaway: Lake Conroe! If you don't live here yet, take a trip and come see what you are missing!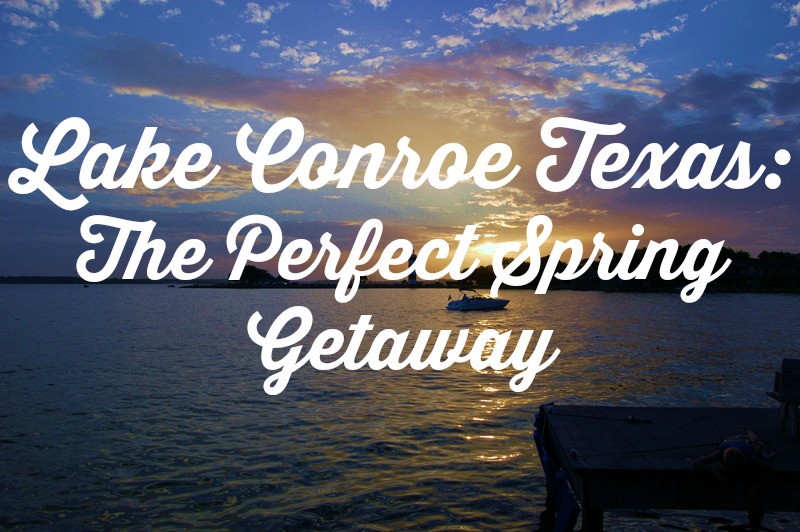 If you live in any of the big cities in Texas, then you don't have to go far for a terrific Spring break vacation that is easy on the budget. This is especially true if you have a family to take along for the ride. Kids will always remember a road trip vacation even more so than any other. Or grab a group of your best friends to enjoy the trip with you. The options for adventure within driving distance of Dallas, Houston, Austin, and even San Antonio are plentiful. Have you heard about Lake Conroe? This fabulous destination spot is only about an hour outside of Houston going North, so you can get there easily by car within a day.
Lake Conroe Is The Ultimate Getaway
Lake Conroe is located in Montgomery, which is part of the Houston greater Metropolitan area. The town itself is fairly small, only around 5 square miles, but the lake itself is magnificent and large in scale. The gorgeous views the lake provides from the best resort in the area are a sight to be scene. You can rent a pontoon boat, day cruiser, or even just jet ski throughout the whole lake.
The resort, La Torretta Del Lago offers affordable vacation packages, so you are right on the lake. The hotel itself has a water park, multiple pools, and even a lazy river that the kids will love. For golf fans, there is an 18 hole course right on the property, and a miniature golf course for the younger kids. There are even a few restaurants on the property to enjoy, one of which overlooks the lake. The Spa and workout facilities are also top notch. Have some much needed relaxation time with a massage, body scrub, or facial. You can't go wrong with this excellent resort which was completely renovated a few years ago, so it's modern and upscale. They have a "Spring Into Savings" package that is very reasonable for this time of year, including Spring break that goes until the end of April.
Other Activities To Enjoy
Other things to do by the water are fishing for Largemouth Bass, kayaking tours, and canoeing on this massive 21,000 acre lake. The average depth of the water is only around 20 feet, and the water quality is very high, so you can swim on its shores with ease. They take great care of this wonderful attraction in Montgomery. Spring break is one of the best times to go when the weather is starting to warm up, and the water temperature is around 61-70 degrees. So it's a comfortable swim, especially with the sun shining like it normally does. Plus, it's not as hot as it would be in the main Summer months.
In Town Exploration
In town there are a variety of things to do, such as antique shops, galleries, and various dining options. The wares are fun, quirky, Texas style so you'll have plenty of things to choose from to take home as a souvenir.
For those that are of drinking age, the wineries in the area have tastings and tours that appeal to a wide range of people who like to drink wine. Don't miss the Lone Star Farmers Market which is the first Saturday of every month at the Old Community Center in historic downtown Montgomery.
For the variety of things to do in the Montgomery area and the majesty of the grand Lake Conroe, this is the perfect out of the way spot for the best Spring break trip possible.
https://mclifehouston.com/lake-conroe-texas-perfect-spring-getaway/