Keep Your Kids Entertained During Spring Break
Spring is coming soon and that inevitably means your kids will have some time off from school. If you aren't planning a family vacation, you might be expecting a lot of down time at home with kids constantly reminding you they're "bored." This year, go into your kids' spring break with a plan!
Go Outside
Local parks are a great place to start, and you'll find that there are so many things to do beyond the monkey bars and the hiking trails. Create a scavenger hunt or try geocaching, a new kind of real life treasure hunting. Get coordinates for a "cache" – a special object or landmark – and go find it. Rather than buying an expensive handheld GPS, use your smart-phone; you can download an app to assist you in your hunt. We live on the lake….go fishing!
Learn About Your City
How well do you know your city or town's history? Many historical and/or visitor centers operate on a donation basis, so while you might want to leave a small donation, it certainly won't break the bank. The library is another great place to start learning more about your city, and they offer other free activities such as reading groups or browsing their collection of books and DVDs.
Non-Traditional Museums
Smaller museums can be much cheaper than admissions at more prestigious museums, sometimes even free. A quick Internet search for museums in your area should clue you in to what's nearby. Larger museums are great, but they can get expensive and crowded. To find coupons, deals, or special museum events, be sure to sign up for the museum's newsletter. Oftentimes there will be family or children's events with largely discounted ticket prices.
Arts and Crafts
Crafting can get expensive so encourage savings by making a scavenger hunt around the house – to find items for the project – part of the game. You would be surprised at all the cool things you can create by using random items found in your home such as toilet paper rolls, paper plates, popsickle sticks, paint, crayons; the possibilities are limitless.
Family Game Night!
Hosting a game night is an old tradition, but it remains a great way to entertain your entire family. What's better than watching dad act out a silly cartoon character during a spirited game of charades? You could even use the time to teach your kids a lesson about money by playing a game such as Monopoly, Pay Day, or The Game of Life. My family also enjoys the games that make you get up and move such as the Wii; bowling, boxing, "competing" in the Olympics, and dance offs!
Just A Few Dollars
If you are fresh out of ideas, there are activities that offer discounts during the day such as a matinee movies and roller rinks. Or rather than spending money, help them create their own "business" so they can learn about responsibility and money management. They can set up a lemonade stand, start a dog-walking service, or wash your car. Please remember safety first, this is intended as a family project.
When In Doubt…
Find area newspapers, blogs, or websites that post various activities and events that are going on throughout the community. This is also a great place to find deals, coupons and giveaways.
Final Tip
Don't forget to stock up at the grocery store; if your kids are anything like mine, they are sure to eat you out of house in home during that week off from school! I hope you all have a wonderful Spring Break filled with lots of fun, laughter, memories and free of boredom!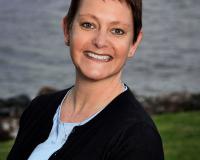 Author:
Brandi Banks
Phone:
281-682-6069
Dated:
February 12th 2013
Views:
1,456
About Brandi: Whether you are buying or selling, Brandi understands the process can often be challenging and compl...