Time your listing to sell faster
The sixty-four-thousand-dollar question in real estate is "When is the best time to list?" An optimal outcome means timing the listing to get the highest price while selling the home as quickly as possible.
Backed by eight years of data, Zillow economists have identified early May, nationally, as the "magic window" to get 15 percent more agent contacts, and yield a sale 18.5 days faster and for nearly 1 percent more than national averages.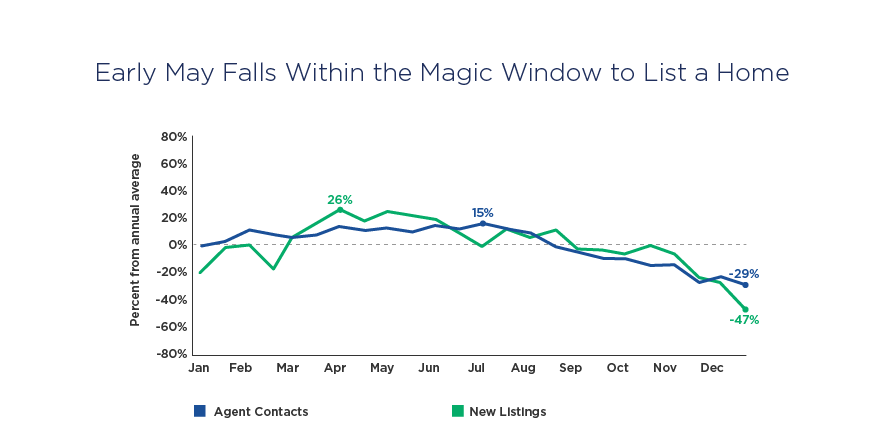 The best time to list is after new listings peak and before the number of agent contacts tops out.
The map below shows the top seasonal markets where it's crucial to hit the magic window.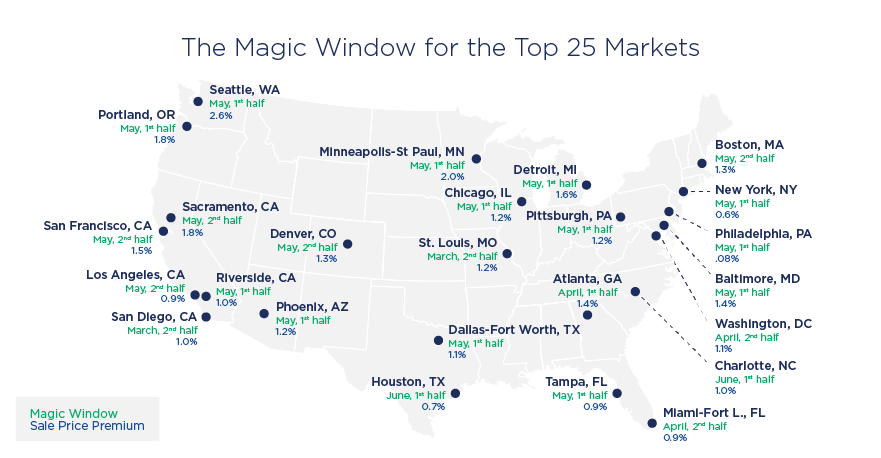 Nationally, homes listed in their market's magic window sell faster
and for more than the average median home.
Knowing that your area's magic window can differ from the national one, you should watch for the ramp up in new listings as the season starts to heat up and list the moment you start to see it slow down.
"Don't wait too long to list. Remember: You want to be on top of the pile!" – Dr. Skylar Olsen, Zillow Group senior economist