Insider Secrets From Seller To Buyers
The conventional wisdom is that buyers and sellers go together like oil and water. The prime example of competing buyer and seller interests is the buyer wants to pay as little as possible, while the seller wants to get top dollar for the place. However, there's a point of view from which the buyer and the seller want exactly the same thing; the buyer wants to buy the place and the seller wants to sell it to them!
In the interest of helping both buyers and sellers move closer to an outcome that helps them both achieve their mutual goal, here are a few of the insider secrets from the seller's side of the bargaining table that they would tell buyers…if they could.

Trashing my house doesn't make me want to sell it to you at a discount. To a seller, their home is their castle. It's the place where they've raised their children and has been the backdrop for many of their memories. It's the asset into which they've invested a great deal of their time and money, sometimes for years. It's an intensive expression of their personal tastes and it's also the asset they must convert into as much money as possible to move forward with the next phase of their lives. If a buyer thinks that trash talking a home, pointing out obvious flaws or issues is a good strategy for getting the price down, rest assured that you are not telling the seller anything they didn't already know when they set the list price. In fact, you might very well be doing your case more harm than good, as this "strategy" is highly likely to alienate and insult the seller whose cooperation you seek. If you feel strongly that something about a place makes it less valuable than the comparables the seller seems to have based the list price on, work with your agent on how best to communicate your offer price rationale to the listing agent in a way that is diplomatic and fact-based.

It's all about the Benjamins - but close-ability is a close second. It does sometimes happen that a seller will take a slightly lower offer than the highest for one reason or another. But if you're trying to create a plan that stacks the decks in your favor in a multiple offer situation, your first priority should be to offer as much as you can, without spending beyond what is affordable for you and beyond the home's fair market value. That being said, sellers also care about how likely the offer they accept is to close escrow. When multiple offers get so numerous and so frenzied that buyers seem to be throwing money at a home, smart sellers pay attention to the fact that their home might very well not appraise at a crazily high price and focus on offers that seem realistic and close-able, which can mean offers below the highest. Approval letters, proof of cash to close, the professionalism with which the offer is prepared and presented, your choice of mortgage broker/professional - all these things contribute to or detract from a seller's estimation of how close-able your offer is.
Ask nicely - the old "flies with honey" adage is true. The conventional narrative about buyers and sellers is that they are adversaries, but I think the average buyer would be pleasantly surprised at the number of times sellers are actually ready, willing and able to agree to their requests throughout a transaction. This is especially the case where the buyers' requests are reasonable and not nickel-and-dime nitpicks, the buyers phrase their requests nicely, and the buyers have been living up to their end of the bargain throughout the course of the transaction. Compare this with buyers who try to hold sellers hostage to their requests with the threat that they'll kill the deal if the seller doesn't do every single penny-ante thing the buyer wants. I've seen sellers agree to leave valuable personal property behind, have repairs made, give thousands of dollars in repair credits or price reductions after a concerning inspection report - despite a hot seller's market - all because they were good people, could afford to, and the buyer's approach was sweeter than it was sour. At the end of the day, buyers wants to buy the house and the seller wants to sell it to them; clear and concise communication, realistic expectations, and consideration for both sides will ensure a smooth transaction for all parties.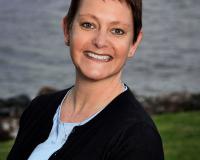 Author:
Brandi Banks
Phone:
281-682-6069
Dated:
March 21st 2013
Views:
1,459
About Brandi: Whether you are buying or selling, Brandi understands the process can often be challenging and compl...