How To Properly Boil Easter Eggs
Hard Boiling Eggs
Pierce the large end of the eggs with a pin. This pierces the air cell, allowing the air to escape, preventing a flat spot from being formed on the large end of the egg during the cooking process. It also helps in making the eggseasier to peelafter cooking.
Pour cold water into a saucepan and add 1½ teaspoons of salt per quart of water. (The salt may help make the peeling process easier). Make sure there is enough water in the pan so that the eggs will be completely covered. Bring the water to a boil and with a large spoon, place the eggs into the water.
When the water returns to a boil, turn down the heat so that the water is at a low simmer and then begin timing the eggs for the desired doneness. Do not cover the pan
Kristina Davidson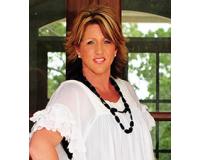 Author:
Kristina Davidson
Phone:
936-672-2626
Dated:
March 26th 2015
Views:
534
About Kristina: A thirst for challenge, a perpetual desire for growth, an investment in life-long learning and a com...