How To Make Perfect Hardboiled Eggs For Easter Egg Dyeing
With Easter fast approaching and if you are going to engage in the long-standing tradition of dyeing Easter eggs, you are going to need to start out with a good, sturdy canvas.
Coloring eggs has come a long way since the days of the early Christian Church where believers stained eggs red to commemorate the crucifixion of Jesus Christ. The practice was so popular among the faithful, the Church adopted the use of eggs as part of the celebration of Easter in the Roman Ritual, the official ritual works of the Roman Rite of the Catholic Church.
Whether you are using commercial dyeing kits where you plop a color "pill" into a cup of vinegar then drop in an egg, or if you are more the Faberge'-has-nothing-on-me type, here's a guide to producing the perfect hard-boiled egg.
Getting a good hard-boiled egg can be tough, but with the recipe below, you can impress your family and friends with your egg boiling skills.
Click on the link below to read the full article and get the recipe for the perfect hard-boiled egg.
http://www.daytondailynews.com/news/easter-2017-how-make-perfect-hard-boiled-eggs-for-easter-egg-dyeing/e7gFOSD0ccz7ut8QwB0bwN/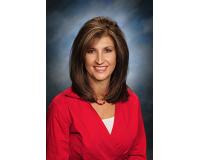 Author:
Geneva Lang
Phone:
281-798-9680
Dated:
April 7th 2017
Views:
401
About Geneva: The decision to buy or sell your home can be a very stressful event, which is why it is so important...