How To Challange Your Property Taxes
Taxes are a part of life, but NO one wants to pay more taxes then they have to. For homeowners, property taxes can be a large expense and it can be upsetting to discover that your property taxes are going up, especially if you don't feel like your home's value has actually increase that much.
If you want to understand how to lower your property taxes, you will need to do some homework. You should educate yourself on how the property taxes are assess
ed.

The first thing you can do is visit your local assessor and ask about how property taxes are determined and what steps to take when appealing. You can also get the field card for your property, which contains details that you may be able to contest.
Call your real estate agent and see if he or she can help you gather evidence to prove that your home is only worth a certain amount. A lot of times your real estate agent can help you by pull the most recent comps in your area. Keep in mind that there are deadlines in many areas for when you can challenge an assessment. Make sure to get your appeal in before the deadline if you want to make a change.
File A Formal Appeal - If the local tax assessors office will not schedule meetings, they will likely require that you file a formal appeal frequently known as a grievance. It's important that if you must file a grievance that you know when the grievance day deadline is.

Have A Strong Supporting Case - If you're going to be challenging your property tax assessment, one of the most important things to prepare is a strong case as to why you feel your assessment is high. If you go to a hearing in front of the grievance board with nothing, you will likely be rejected for a lower tax assessment.
One of the most important things to consider when thinking about attempting to lower your tax assessment, is to decide whether it's worth it or not. If you believe your homes tax assessment is only a few thousands dollars high, it may not be worth the time and effort..

If you believe your homes tax assessment is way out of line, be sure to know what you're getting yourself involved with. Homeowners who take the time learn about real estate tax tips can save lots of money!
Kristina Davidson
936-672-2626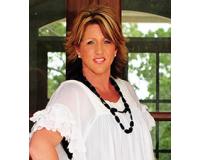 Author:
Kristina Davidson
Phone:
936-672-2626
Dated:
September 19th 2016
Views:
375
About Kristina: A thirst for challenge, a perpetual desire for growth, an investment in life-long learning and a com...