How The Government Shutdown Would Affect Real Estate
A shutdown would have an impact on real estate, for both home buyers and sellers. Although this will have an effect on pending home sales, buyers and sellers should not panic. Home buyers and sellers need to be aware of what types of loans they have in process so they can properly prepare to make sure their sales will eventually go through. First, home buyers and sellers should speak with their real estate agents, mortgage brokers, and attorneys about setting realistic dates on their mortgage contingency extensions. Although a shutdown will affect many involved in the home sale, it won't last forever and people are going to need to be patient.
Delays in Getting Loans
If the shutdown happens, many government employees would be on furlough, which would affect the housing agency's employees.
This would mean home buyers who have applied for an FHA , USDA , or VA loan will probably not be able to get it until the shutdown is over. Home sellers who have signed a contract with a buyer obtaining one of these loans may not be able to sell the home until the shutdown is over.
Delays will also occur because a percentage of IRS employees would be furloughed. Mortgage companies use 4506 request forms to verify income from the IRS, and with the shutdown this part of the loan process would likely be delayed as well.
According to the HUD Shutdown Contingency Plan , as long as the shutdown is not for an extended period of time, there shouldn't be too much of an impact on the housing market. However, if the shutdown lasts there would be a decline in home sales.
Fannie Mae and Freddie Mac backed mortgages would not be affected by the shutdown. If this shutdown does occur, all parties involved in the home sale transaction must remain patient. Consideration will be essential for dealing with this in order to make sure the sale eventually goes through.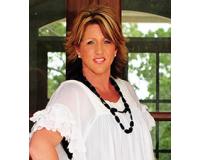 Author:
Kristina Davidson
Phone:
936-672-2626
Dated:
October 1st 2013
Views:
1,098
About Kristina: A thirst for challenge, a perpetual desire for growth, an investment in life-long learning and a com...