Help For Your Pre Holiday Preparations
December is upon us and maybe you had guests for Thanksgiving and maybe you did not. Maybe you are getting ready to have guests for Christmas or to go out of town for the holiday. Maybe you would like to have company over or host a party for your closest friends. Maybe you would do it if your home were ready!
Having guests over, whether for the evening or for a week might mean that you need to make some preparations. Some people feel uncomfortable for so many people to be in their home using the facilities, looking at the walls that need paint, hearing squeaking doors, gawking at your decorations (or lack of) and light display. Did you know that you can get help with all of this and more?
Many realtors, along with being able to list, sell, or help you buy or lease a home, can also put you in touch with someone who can help in many of these situations. Why not contact me, or your own realtor, to help find assistance with the light display, interior decorations, to check the heater (or A/C in Texas), check the plumbing BEFORE you find a problem with 40 people at your home? I can also find help with clean up before and after, and maybe even a new security system to keep everyone in check!
We realtors are more than just a nice smile with a handy little key that will allow you to see that beautiful home that you found online. We are a forever resource for every homeowner. Allow us to assist you and let your holiday be a little less stressful.
Merry Christmas!
Becky
Committed to a higher level of customer experience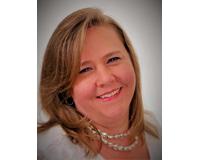 Author:
Becky Conway
Phone:
936-524-4603
Dated:
November 30th 2016
Views:
185
About Becky: ...