Halloween Jokes
Here are a few Halloween jokes that I just thought I'd share :))))
Q. Who are some of the were-wolves cousins? A. The what-wolves and when-wolves.
Q. What did Dracula say after reading all these jokes? A. They suck! (or they bite!)
Q: What did tha boy ghost say to the girl ghost? A: You are the most booooooooo-tiful thing I have ever seen!
Q. Why does a cemetery have to keep a fence around it? A. Because people are dying to get in.
Q. What do you give to a pumpkin who is trying to quit smoking? A. A pumpkin patch!!!
Q. Where do vampires keep their money? A: The blood bank!!!

Q. What did the goblin say to the witch? A. I don't know you tell me!
Q. Why dident the skeleten go to the halloween party? A. Becuse he had no body to go with.
Q. What is a ghost's favorite band? A. The Boos Brothers
Q. What did Dracula have for dessert? A. Whine & Ice scream
Q. What is Dracula's favorite restaraunt? A. Murder King
Q. What is a Ghost's favorite food? A. HamBoogers
Q. What is in a ghost's nose? A. Boogers
Q. What was the mummies' vacation like? A. Nobody knows. They were too wrapped up to tell us.

Q. What is a Skeleton's favorite song. A. Bad to the Bone
Q. Whats a ghost's favorate type of car? A. A boo-ick
Q. Where do ghost go for fun? A. To the boo-vies
Q. What's a skeletons favorite part of the house? A. the living room
Q. What did the teenage witch ask her mother on Haloween? A. Can i have the keys to the broom tonight.
Q. What do u get when theres a witch in the desert? A. You get a sandwich.
Q. Why do ghosts like to ride elevators? A.it raises their spirits.
Q. Why can't a Skeleton Lift Weights? A. He's all bone & no muscle.
Q. What is a vamire's favorite fruit? A: A necktarine
Q. What do the skeletons say be for eating? A. Bone appetite
Q. What do gosts call there girl friends? A. There goul friends.
Q. How did the ghost say goodbye to the vampire? A. So long sucker!

~Happy Halloween!!!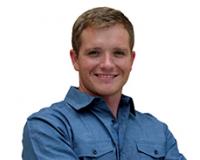 Author:
Evan Ballew
Phone:
936-581-9959
Dated:
October 26th 2015
Views:
981
About Evan: Who is my Realtor? Evan Ballew is licensed Real Estate Agent. Being born and raised in Montgomery...