Get the Most Out of Your Home Renovation
Has Spring sprung an urge to renovate your home? If so, here are 3 tips we're sending to our clients this month that will help you get you the most of out of your renovation. *Taken from our monthly newsletter from Buffini and Company.
1. An attic bedroom has a return on investment of 73%. However, it's one of the most expensive renovations, with an average cost of around $50,000.*
2. Kitchens offer an average return of 66% of costs. A midrange minor kitchen remodel has a return of 72.1%, with an average cost of around $19,000-$20,000.*
3. Bathrooms offer an average of 62% of an average cost of around $16,500 for a mid-range remodel*
The average remodeling project costs $44,734 and has a return of 57.7% when the home is sold.*
So, whether you're debating that remodeling will aide in the sale of your home, in most cases it will. Just keep in mind that some trends will be short-lived; so, choose wisely in regards to your remodeling style and color. Also, be sure to remember to have fun during the project!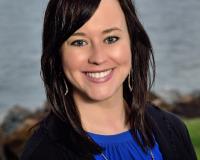 Author:
Lauren Dauzat
Phone:
832-573-3610
Dated:
March 27th 2013
Views:
1,524
About Lauren: After completing her Bachelor of Science in Interior Design, with a Minor in Art, at Stephen F. Aust...