Gas Vs Electric Stoves
When showing homes to interested buyers, I've frequently been asked the same question, ''Evan, what's the pros/cons of electric or gas stoves?".
I have listed below some of the differences of the two options.
Pros of Electric Stoves
Electric cooktops offer the sleek option of a glass cooktop that enhances the style of the stove. The glass makes for easy clean up compared to the burners found on gas cooktops. Electric stoves are usually found to be quite simple to operate and less expensive to purchase and install. They also offer a storage compartment below that gas stoves do not. Electric stoves offer a stable work surface for cooking, which makes for an advantage to the novice chef. Another pro is there is no worrying about the operation of a gas fixture in your home that comes with the gas stove.
Cons of Electric Stoves
Electric stoves are known for cooking slower than their gas counterparts. The glass cooktop can become an issue with some spills, as they become hot and burn to the glass, are almost impossible to clean off. During a power outage, your stove becomes inoperable. The cost of electricity for the stove is usually more expensive than the cost of operating a gas stove.
Pros of Gas Stoves
The most common pro about a gas stove is the cooking. When turned on, you get an instant flame that cooks evenly and more quickly than electric stoves. This a huge plus for someone who enjoys to cook. When your home comes with the hookups for gas, the gas stove option is usually less expensive to operate than the electric counterpart.
Cons of Gas Stoves
The first negative to a gas stove that comes to mind is the price. The gas stove option is usually more expensive than electric. If your house does not have hookups, you can pay a hefty fee for gas stove option. The biggest negative is probably the gas itself. When a burner is turned on and does not ignite, gas is released into the air.
I hope this brings some insight to those of you that are faced with the decision of picking one of the two. Do your own research, as well. Make the choice that best suites you and your lifestyle.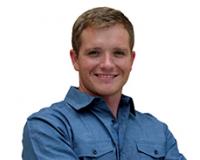 Author:
Evan Ballew
Phone:
936-581-9959
Dated:
August 25th 2015
Views:
502
About Evan: Who is my Realtor? Evan Ballew is licensed Real Estate Agent. Being born and raised in Montgomery...