First Time Home Buyers Guide Part 2
Now that the fundamentals are in place, we will dive into the meat and potatoes of successfully securing a shiny new home with a FHA-backed mortgage loan.
The general qualifications FHA underwriters expect are consistency and stability of income, a history of responsible credit use and enough assets to comfortably close your loan with a little room to spare.
FHA Mortgage Loan Underwriting Requirements
Employment – underwriters want steady income. Generally, two years of consistent employment in the same, or similar, lines of w
ork will do. New graduates and those reentering the job market are exceptions. If you are self-employed you WILL need two years of tax returns.
Identification – Must have a valid social security number, lawful residency in the U.S. and be of legal age to sign a mortgage in your state
Down Payment – 3.5 percent of the purchase price which much be from verified assets or a verified gift from an approved donor.
Occupancy – primary residence only on all FHA mortgage loans.
Credit Score – varies based on mortgage lender, but FHA guidelines provide for FICO scores as low as 500 – 579, but with a maximum LTV of 90 percent or a 10% down payment. If you want to qualify for a FHA loan with a score below 580 you'll need to explain WHY in detail. Extenuating circumstances and sound documentation are prerequisites to qualify.
Housing Ratio (Front-end Ratio) – your front-end ratio (mortgage payment plus HOA fees, property taxes, mortgage insurance, home insurance) should be 31% of your gross income or less. You may be able to get approved with a higher ratio if you have compensating factors to offset the underwriting risk.
Total Debt-to-Income Ratio (Back-end Ratio) – (mortgage plus all your monthly debt, i.e., credit card payment, car payment, student loans, etc.) needs to be less than 43 percent of your gross income, typically. You may be able to get approved with a higher debt-to-income ratio assuming you have compensating factors.
Bankruptcy – You're two years out of bankruptcy and have reestablished good credit. Exceptions can be made if you are out of bankruptcy for more than one year if there were extenuating circumstances beyond your control that caused the bankruptcy and you've managed your money in a responsible manner. See this page for more details.
Foreclosure – You're three years out of foreclosure and have reestablished good credit. Exceptions can be made if there were extenuating circumstances and you've improved your credit. If you were unable to sell your home because you had to move to a new area, this does not qualify as an exception to the three-year foreclosure guideline.
FHA Property Condition Guidelines
FHA loans require that a property meet certain minimum standards at appraisal. Those standards are often tighter than those of Fannie Mae and Freddie Mac.
If the home you are purchasing does not meet these standards, and the seller will not agree to the required repairs, your only options are to pay for the required repairs at closing (to be held in escrow until the repairs are complete) or to pursue FHA's 203k renovation loan.
FHA Loan Limits
All FHA mortgage loans are capped on the maximum loan amount by HUD. The loan limit varies based on geography. The variances stretch to the county level and each county in each state is assigned its maximum. Visit hud.gov for FHA mortgage limits in your area.
FHA Specialty Programs:
In addition to their standard offerings – the 203b and 203k – FHA has a number of specialty programs aimed at strengthening local communities and rewarding those that serve it.
FHA Back to Work: Extenuating Circumstances Mortgage Program: FHA recognizes the hardships faced by borrowers during the housing crash and Great Recession may not fully reflect their ability to repay a mortgage. The Back to Work program allows for borrowers who have experienced an economic hardship beyond their control, to buy a home 12 months after the issue occurred.
FHA 203k Loan: Smart FHA loan program that provides home buyers the opportunity to buy and renovate a home in one FHA insured mortgage loan based on the property's "after-repair" value. ALL renovations start AFTER closing your loan and use the money set aside in the repair escrow account by your mortgage lender at closing.
HUD Repo $100 Down Program: Initiative to attract buyers to purchase FHA's distressed properties using FHA financing. Homes previously repossessed, foreclosed or otherwise now owned by the FHA/HUD are eligible. The property must be used as the buyer's primary residence. This program can be used in conjunction with the 203k program as well.
HUD Good Neighbor Next Door (GNND) Program: This program can only be used by Police Officers, Teachers, Firefighters or Emergency Medical Technicians and is only available on HUD Repos. The property is offered to these at a 50% discount to the purchase price and can be used with a FHA 203k loan.
With the perfect storm of historically low mortgage rates and FHA mortgage insurance reduced to more reasonable levels, the 2015 Spring home-buying season is set-up to be frenzied.
Getting a jump on the madness with a strong pre-approval is imperative to your home buying success. Having a strong pre-approval will allow an agile home search. You can move fast and secure the best housing investment for your family.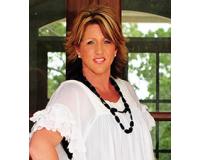 Author:
Kristina Davidson
Phone:
936-672-2626
Dated:
March 29th 2016
Views:
726
About Kristina: A thirst for challenge, a perpetual desire for growth, an investment in life-long learning and a com...