February Spring Cleaning Checklist
FEBRUARY SPRING CLEANING CHECKLIST
Outsmart winter weather by making your home inside a clean, cozy and healthy haven. Put a pot of soup on the stove, plan a trip or get a jump-start on spring cleaning with a whole-house refresh, from the air you breathe to the floors underfoot. And since this is a leap year, you'll have an extra day this month to get it all done.
Do a home safety check. It doesn't take long to check home safety devices and update (or purchase) an emergency kit, and the peace of mind is well worth the effort.

Test smoke detectors and carbon monoxide detectors, changing batteries as needed.

Check the expiration date on fire extinguishers and replace as needed.

Check emergency supply kits and restock as needed — be sure to include enough bottled water for all members of your household (at least 1 gallon per person per day for at least three days) as well as food and water for pets.
Tidy up cleaning spaces. Prepare for spring cleaning by decluttering and neatening the laundry zone, and any places where cleaning supplies are stashed. Toss expired products, consolidate half-empty containers, and wipe down shelves and cupboards before replacing items.
Clean walls, floors and interior windows. A midwinter cleaning can help cut down on dust — especially importa
nt for allergy sufferers. Vacuum cobwebs from high corners, walls and baseboards; vacuum and mop floors; and clean interior windows .

Purify the air. In winter, we're more likely to keep the heat on and the windows shut — which makes for a warm house but not very clean air. Refresh your space by cracking a window for a few minutes every now and then (even if it's cold!),

Change furnace filters. Replacing the filters regularly helps your furnace run more efficiently and keeps the air in your home cleaner.
Show your home some love. Valentine's Day is Feb. 14, so why not give your home a little extra TLC? Pick up a bouquet of fresh flowers just because, hang a new art print on the wall or host a cozy gathering with lots of candles and twinkle lights. Start prepping for a spring or summer home sale. If you're planning to put your home on the market in the spring or summer, start working with your real estate , Call Me Today Kristina Davidson to compile a list of repairs to tackle. Kristina Davidson you provide you with a list of trusted pros that you may need (stage, painters, contractor) and create a schedule for work to be done.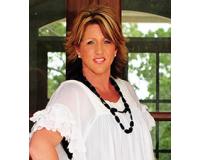 Author:
Kristina Davidson
Phone:
936-672-2626
Dated:
February 3rd 2016
Views:
1,177
About Kristina: A thirst for challenge, a perpetual desire for growth, an investment in life-long learning and a com...