Feb 23 2015 2477 1
Many Americans have a goal to put down roots in a great location and become responsible for their own little corner of the world–epitomized by owning their own home. Just a few generations ago, people would live in their homes 10, 20 or 30 years. They would pay off their mortgages and live in their castles well into their retirement years.Today's homebuyers tend to be very mobile. The average person moves 11.7 times during his or her lifetime, and may end up owning two or more homes. Regardless of the era, and whether buying a home for the first time, downsizing to a smaller space or building a dream home, all home buyers tend to have something in common – buying a home will likely count among the largest and most important investments they will ever make.
The significance of the transaction underlies the importance of buyers finding the right home for their family and one that fits their lifestyle.

Why Buy a New Home?
Whether you decide to purchase a spec home in a popular new subdivision, buy a semi-custom home that you personalize with your chosen finishes and upgrades, or oversee the construction of a custom-built dream home, you will only be dealing with the builder.The experience of buying a spanking brand new home differs from just a few short years ago. Many prospective buyers start the process at the keyboard of their computer and search different locations, communities, builders, architectural styles, and amenities. Simply find a community, find a lot (your own or the builder's lot), and choose a builder.

Furthermore, new home buyers can choose design elements that appeals to many of today's home buyers and their lifestyles — open floor plans, large master bedroom suites, matching his and hers walk-in closets, and gourmet kitchens.Purchasing a new home gives the buyer absolute control over the final product, especially as it relates to color palette and personal touches like countertops, appliances and window treatments. More importantly the builder does all of the work to create the home in the buyer's image. The buyer won't have lift a paint brush, drive a screw or hammer a nail.Furthermore new home builders utilize the latest construction techniques and energy-efficient products and materials, which potentially means lower utility bills.New-Home Warranty ProtectionsRegardless of the state new home buyers typically receive some type of warranty that provides limited protection against faulty workmanship and materials. These warranties fall under three categories: statutory, implied or expressed.A statutory warranty refers to protection granted to new home buyers in accordance with state statutes. Implied warranties denote safeguards afforded to new home buyers based on precedents as established by certain court cases. In most cases builders back their homes with an expressed warranty or contract with an independent firm to offer protection for specified claims that may arise.Generally, warranties cover major systems and components, including: Heating, ventilation and air conditioning (HVAC)PlumbingRoofingElectrical systemsWhile the duration of the protection depends on the component, in most cases warranties cover workmanship and materials the first year, including components like siding and stucco, doors and trim, and drywall and paint. Heating and air conditioning, electrical and plumbing systems can receive coverage for 2-10 years, and structural defects 10 years.
For additional peace of mind, many new home owners elect to purchase extra warranty coverage from third-party providers that extend protection for specified items beyond the builder's warranty.The Department of Veterans' Affairs (VA) and the Federal Housing Authority (FHA) requires homebuilders to provide home buyers third-party warranties for newly built homes insured by the agency.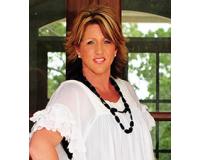 Author:
Kristina Davidson
Phone:
936-672-2626
Dated:
February 23rd 2015
Views:
685
About Kristina: A thirst for challenge, a perpetual desire for growth, an investment in life-long learning and a com...