Fatherhood

As many of you know, I am part of a Life Leadership Organization called "LIFE" ( Living intentionally for excellence )
One of the leaders in this organization recently published this article. The article is defiantly worth sharing. I hope you enjoy it as much as I did.
Terri Coleman


FATHERHOOD by Bill Lewis

I would like to take a few moments and talk about a topic that the rest of our civilization very rarely talks about. The subject is fatherhood. Our society puts the majority of its emphasis on moms. I don't have any thing against motherhood or being a mom. I have stayed home with kids for extended amounts of time and I have no idea how they handle what they handle. With all that said, there are more and more studies coming out about the vital role a father plays. First, I have a story and then some statistics. The intention of this is just to get us to think about our role as dads. I grew up without one but I had a great family system around me and some great friends that kept me from becoming one of these statistics.

There were 2 sons who had a father. And the father said to his 2 sons," Boys, before I share any of my estate with you, I must go away for a while and build it so that one day it might actually be worth something." When will you come home, Dad?" the younger one said. "I don't know when, but we'll get together then, son." So, not long after that, the father got together all he had and set of for a another city.
While he built great wealth, he wasted much of it on wild living. After that there was a severe recession and so he worked even harder to regain what he had. Every time he would get ahead something would happen and he would be put back again. Abandoning his leadership at home for his own self-absorption far away, he became the modern day prodigal – the lost and wayward father.
Finally, in his desperation, after years of being away from his home and his 2 sons, the father came to his senses, and said, " All of my work has been in vain; its meaningless." I have sinned against heaven and my boys. So he got up and returned to his 2 sons who were now grown men.
He approached the younger of the 2 with his confession and said," I would like to spend some time with you if you don't mind," but his son said," I'd love to Dad, if I can find the time….lets talk soon. With tears in his eyes the father realized the tragedy of his life. "My boys have grown up to be just like me, my boys have grown up just like me."


Statistics from the University of Pittsburgh Office of Child Development, the future of children who grow up in fatherless homes.
63 % of all youth suicides
90 % of all homeless and runaway children
85% of children who exhibit behavior disorders
71% of all high school dropouts
75% of adolescent patients in chemical abuse centers
70 % of juveniles in state sponsored institutions
85 % of all youths in prison

We may not have left to go to another city, like in our story. But we have left mentally through video games, bowling leagues and TV. Let's make sure we that we give our children what they need. They need us. They need us to help them, love them, discipline them but most of all, they need time. Let's make sure that we don't let those statistics be the same with fathers that are in the home. There is nothing wrong with having a career or having hobbies. Just make sure that we are equally focused on raising the next generation of great men.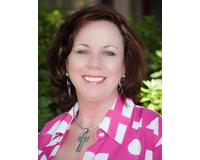 Author:
Terri Coleman
Phone:
936-581-4434
Dated:
January 17th 2014
Views:
2,986
About Terri: My clientele appreciate and benefit from the expertise that I provide, how I provide it and the enor...