Fall Cleaning Checklist
It never really feels like Fall to me, until we get to October. Then, yeah baby! I get excited! The temperature outside gets a little cooler. Okay, I know! A high temp of 80 is a far cry from cold, but when you live in Texas, this is when it starts to feel a little like Heaven and I love to pretend that we have a true "FALL" season. Anyway, this article seemed fitting today, as we head into October.
We often hear (and whine) about Spring cleaning. Okay, well, maybe I am the only one who whines! Or maybe I am just the only one honest about whining about it. HA! Spring cleaning - the closets get cleaned out, windows cleaned, cobwebs dusted, blah-blaaaah-blah-blaaaah-blah-blaaah...But, what about Fall? Do we treat it the same?
Just like Spring, Fall is a time for change. We have to change our wardrobes, boots are a fashion craze again, long sleeves start to come out, cooler breezes start to blow....What do you do with your home? We often decorate for Fall. We put out our pumpkins, wreaths, and hay bales.
But do you have a cleaning regimen for Fall like you do for Spring?
To be quite honest, I despise all chores - Spring or Fall, daily or monthly, easy or difficult. I always want someone else to do them. I want to avoid them!! Or maybe I could twitch my nose and have them all get done by magic! Yeah, RIGHT!!
It has been a topic of much discussion lately. I have even had several friends that have posted surveys on social media the past few days inquiring about everyone's favorite or most loathed household chores. Yes, I did comment that I hated them all. My friends know me and I am not ashamed!
What chores are on your Fall Cleaning List?

Check out this handy little checklist from Home Talk and let me know what you think!
http://www.google.com/imgres?imgurl=http://cdn.hometalk.com/media/hupoq525a0fdc2be70.jpg%253Fsize%253D236x350%2526nocrop%253D1&imgrefurl=http://www.hometalk.com/b/7049181/home-maintenance&h=295&w=236&tbnid=zLi8zXvDcJ16KM:&docid=0URfbQxe9IR38M&ei=mH0MVrS5O4z0yAStr5XIBA&tbm=isch&ved=0CIkBEDMoYzBjahUKEwi05d27gaDIAhUMOpIKHa1XBUk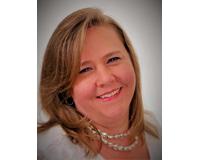 Author:
Becky Conway
Phone:
936-524-4603
Dated:
September 30th 2015
Views:
667
About Becky: ...