Deed Type Definitions in Real Estate
Deed
A deed is a document that transfers ownership from one person to another. It contains the
names of the old and new owners and a legal description of the property. A deed should
be signed by the person transferring the property and then notarized.
Assignment/Assumption
Giving someone your own interest (equality) in a piece of property. The note on the land
then becomes your responsibility where you are assuming the note.
Bill of Sale
Made by the seller reporting what particular item that was sold. Mostly to transfer mobile
homes between buyer and seller but it can also be used to transfer land.
Contract Deed/ Contract Sale
Contact Deed is an agreement for the sale of land. Title will pass when all agreements in
the contract are met. These are done when buyers are unable to pay the full sale prices on
the date of sale.
Contract for Sale is an agreement between buyer and seller for the sale and purchase of
the seller's property.
Contract w/ Improvement
A contract with a contractor where something is built or will be built.
Correction Deed
A deed that clears up defects in title or to correct a mistake.
General Warranty & Warranty Deed & Special Warranty Deed
Deeds that binds a seller of a piece of property to defend the security of the title against
any claims that may arise against the buyer. (Having a clean title) The difference in the
warranty deeds is the extent in which the grantor warrants the title.
Deed of Trust
A document where the title to the property is held by a trustee pending repayment of a
loan and creates a lien on the property. The deed of trust is cancelled when the debt is
paid off. Until then, the trustee has the power to foreclose if the debt is not paid.
Distribution Deed
Dealing with an estate property where someone has died and the land is now being split
out to the different owners. Where wills and probates have been done.
Executive Distribution Deed
Dealing with estate property, where someone is appointed through a will and as an
executor or executrix to handle or have control of the property.
Substitute Trustee's Deed
This deed shows that the trustee no longer wants to fulfill their role as trustee and another
one is appointed.
Tax Resale Deed
A deed where land that was seized by the county was sold.
Exchange Deed
When people transfer the ownership of one thing for the ownership of another (Trade).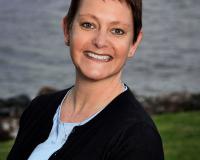 Author:
Brandi Banks
Phone:
281-682-6069
Dated:
September 29th 2012
Views:
2,672
About Brandi: Whether you are buying or selling, Brandi understands the process can often be challenging and compl...