DO NOT DO THESE THINGS WHEN GETTING A HOME LOAN
THE "DON'TS" OF GETTING A LOAN!


Employment:
1. Don't change jobs- we will verify your employment the day of closing
2. Don't change your pay structure- we may need an additional paystub

Credit:
3. Don't apply for new credit- we will pull credit again before closing and inquiries
can lower your credit score
4. Don't dispute any items on your credit
5. Don't charge up your credit cards "getting ready for the new house"- this could
lower your credit score or increase your debt ratio- we will pull credit reports
again right before closing and any new debt or increased balances will require
the file to be sent back to underwriter for review
6. Don't skip payments on your current bills to "save up for the house"- including
rent- we might have to re-verify prior to closing

Assets:
7. Don't deposit any sums into your bank that cannot be documented –repayment
of personal loans, side jobs, sale of assets must all have a paper trail- check with
your loan officer before depositing funds that are not related to your pay stubs
into your accounts
8. Don't assume that once you have loan approval you can go on a spending spree-
we will verify funds for closing again right before closing
9. Don't put gift funds into your account before clearing with your loan officer- there
is a procedure that must be followed in order to count the funds for closing.

Other:
10. Don't change your marital status prior to closing
11. Don't let your driver's license expire- the notary at the title company requires
current identification
12. Don't make application for other loans for a property- we check a system called
MERS which identifies any loans you have applied for
This list is made from years of experience and watching loans fall apart at the last
minute because one of these things occurred. When in doubt- ALWAYS check with your
loan officer before making any changes! Loan application is just the first step in the
process and it is a "work in progress" all the way to the closing table. So choose your
loan officer well and follow their instructions!

-Kristina Davidson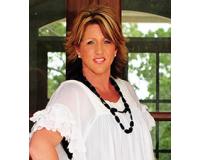 Author:
Kristina Davidson
Phone:
936-672-2626
Dated:
June 3rd 2013
Views:
2,183
About Kristina: A thirst for challenge, a perpetual desire for growth, an investment in life-long learning and a com...