Clean Eating
I've heard about clean eating before and about the paleo diet/lifestyle. However, it's not until this week that I have considered actually partaking in one of these lifestyles. I've chosen Clean Eating and wanted to share a little more about what Clean Eating is exactly. Please read the excerpt below. Maybe you're interested in doing the same or possibly changing just a piece of your diet/lifestyle.
"Clean eating is a deceptively simple concept. Rather than revolving around the idea of ingesting more or less of specific things (for instance, fewer calories or more protein), the idea is more about being mindful of the food's pathway between its origin and your plate. At its simplest, clean eating is about eating whole foods, or "real" foods — those that are un- or minimally processed, refined, and handled, making them as close to their natural form as possible. However, modern food production has become so sophisticated that simply eating whole foods can be a challenging proposition these days."

To view more about Clean Eating - visit http://www.fitnessmagazine.com/weight-loss/plans/diets/clean-eating/?page=1
Here's to happy eating!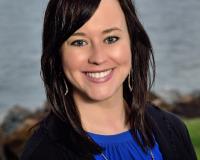 Author:
Lauren Dauzat
Phone:
832-573-3610
Dated:
March 31st 2015
Views:
559
About Lauren: After completing her Bachelor of Science in Interior Design, with a Minor in Art, at Stephen F. Aust...