Book Review And Real Estate
Ok y'all - listening to The Travelers Gift by Andy Andrews on audible right now. Find it hard to get past the voices, but it goes through (in a kind of hokey way) the 7 decisions that determine your personal success. No groundbreaking news here, but nice to see it all woven together in a not-believable, fantastical & historically slightly inaccurate sort-of-way. I know it sounds like I didn't like it, but overall, I did - in a lukewarm kind of way. As a Realtor, my spare time is less than abundant - so I figured out after finishing the book in 4 days - that I would do my fellow man/woman a good turn & give it to them straight, as to be most efficient with the (aforementioned) spare time. See below for a synopsis of what The Travelers Gift is all about.
1. The buck stops here. President Truman. Forget the past and quit blaming it on yourself or someone. You are responsible from this day forward.
2. Seek wisdom. King Solomon. Be with wise people and those who are searching for truth. Not just those who are on a journey.
3. Be a person of action. Joshua Chamberlain-Civil War-20th Maine Division. Do something. Don't be paralyzed by fear. Make decisions.
4. Have a decided heart. Christopher Columbus. Decide to have passion about your vision for the future. Don't worry about what others say. Poor is the man who believes what people say about him.
5. Choose to be happy. Anne Frank-Jew during WW2. It's a choice. Be grateful. Choose today to be happy. It's contagious.
6. Have a forgiving spirit. Abe Lincoln at Gettysburg. Forgiveness must be given away. Give up bitterness. Forgive yourself and those who did not ask for forgiveness.
7. Persist without exception. Gabriel in the room of unanswered prayers. Keep going despite. Don't worry about the pain of the process, picture the end results. Persist, work hard, expect. Have faith....

So, if you appreciate efficiency, and are thinking of buying or selling a property - give me a call. We'll get straight to it, much like this book review.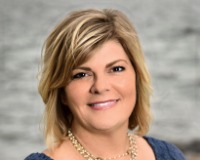 Author:
Tracy Boulanger
Phone:
936-718-8766
Dated:
August 19th 2017
Views:
216
About Tracy: Moving. It's about much more than finding a home. Buying & selling real estate is likely not only...