Aug 7 2015 14806 1
Who pays what?



This is a list of closing cost that are negotiable, but common when closing on a home/lot.
Seller
Real Estate commission
Document preparation fee for deed
Any loan fees required by a buyers lender
A termite inspector (if needed for FHA or Va loan)

Home Warranty
Any judgments, tax liens, etc. against the seller
Recording charges to clear all of the documents of record against seller and HOA
Tax pro-ration
Any unpaid Homeowners fees
Any and all delinquent taxes
Owners Title Policy (OTP)
1/2 of the Escrow fee

Buyer

Appraisal fee
Application fee
1/2 Escrow fee
Title Insurance premiums (MTP)
Document preparation (if applicable)
Recording charges for all document in Buyers name
Termite inspection (according to contract)
Tax pro-ration and homeowner association dues
Homeowners Association transfer fee
All new loan charges (except those required by lender for the seller to pay)
Interest on new loan from date of funding to 30 days prior to first payment date
Assumption/change of records fees for takeover of existing loan
Beneficiary statement fee for assumption of existing loan
Inspection fees
Home warranty
Hazard insurance for first year
Survey
Courier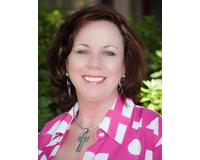 Author:
Terri Coleman
Phone:
936-581-4434
Dated:
August 7th 2015
Views:
681
About Terri: My clientele appreciate and benefit from the expertise that I provide, how I provide it and the enor...