Achieving Your Goals
If you don't learn how to convert your dreams into actionable steps towards a goal, then you won't experience the benefit of seeing them come to fruition. There are many reasons why many people do not reach their flu potential or get what they want. but one of the clearest and most gluing obstacle can virtually be found by simply looking in the mirror.
Of course you can blame the economy or the stock market or even your neighbor but the truth is there a more that 7 billion people on earth and only one of them has the ability to keep you from getting you what you want. Will you continue to except life and your business as ir exist now ? Or are you ready to create real change and desired outcome.
Here are four things that you can do right now to start taking control of your future.
1. Make a decision.
2. Eliminate Fear. Just do it.
3. Commit to consistency.
4. Take responsibility for where you are.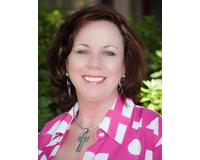 Author:
Terri Coleman
Phone:
936-581-4434
Dated:
January 22nd 2015
Views:
597
About Terri: My clientele appreciate and benefit from the expertise that I provide, how I provide it and the enor...