Accomplishing Your New Years Resolutions
If you're like most people, you've probably experienced the sudden burst of motivation that comes in early January, as holiday indulgences make their way to the waistline and New Year's resolutions force a new look at the figure we see in the mirror. Sadly, New Year's resolutions are notoriously short-lived, if not completely forgotten by February. The trick to making resolutions work is to follow the same steps required to make any goal work.

1. Choose the Right Resolution

For all too many resolutions, failure is virtually assured at the offset because the resolutions are not made with serious intent and deliberation. The first trick is to choose the right resolution, for the right reasons.

2. Create a Plan

Most resolutions fail because people stop once they've made the resolution. It is crucial to harness New Year's temporary motivation into something that will carry you through an extended period of required effort. Upon clarifying the exact goal that you are setting, next create a plan for how you intend to accomplish your goal. With any reasonably good plan, you are fairly likely to make significant progress or actually accomplish your goal. Without a plan, you are very unlikely to succeed.

3. Stay on Track

With a good plan in hand, making significant progress toward your goal may require very little discipline for those who live strictly by daily planners and love nothing more than checking off items on our to-do lists. But for those of us who can use a little help with staying on top of details, the answer, once again, is to seek outside help. The idea is to find some external thing that keeps you motivated, such as a personal fitness trainer or a friend to hold you accountable.

4. Remain Flexible and Keep on Going

A recent realization among goal-setting experts is the need to continually modify our approach—sometimes even changing or abandoning a goal altogether. The reason for this is that circumstances beyond our control frequently crop up at the most unexpected and inconvenient times. We can also expect our short-term and long-term priorities to change. So long as we build flexibility into our expectations, we can simply adjust things as we go.

You must remember to acknowledge partial success. Losing 15 pounds is cause for celebration, even if your original goal was to lose 20 pounds. If you are just one step closer to your goal, then you are better off than before you began. Pat yourself on the back and keep on going.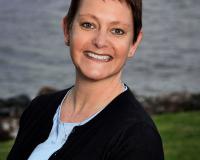 Author:
Brandi Banks
Phone:
281-682-6069
Dated:
January 1st 2015
Views:
634
About Brandi: Whether you are buying or selling, Brandi understands the process can often be challenging and compl...