ALDI Stores Are Popping Up Everywhere Here In Houston
ALDI stores seem to be popping up everywhere here in the Houston area. Have you shopped at ALDI? The ALDI shopping experience is unlike any other. ALDI shoppers know better than to pay extra at stores where baggers bag groceries and employees chase carts in the parking lot.

Here are some of the reasons why ALDI is so different.

The Carts: They keep the carts in one convenient place. You put a quarter in the cart, shop and then return the cart to get your quarter back. This helps to keep prices low because they don't spend time retrieving carts.
Checkout: Credit card processing fees are expensive. By only accepting cash, debit and EBT cards, it helps keep their prices low.
Bags: They don't add the costs of bags to their prices. You can bring your own bags ­­- and your wallets - greener.
Pack Up: After paying, you can move your cart to the bagging area. There you can pack your bags exactly how you'd like.
More Ways to Save: Everything they do from their smaller, energy-saving stores to recycled bags and cartons capture the very essence of conservation. As a result, you can save up to 50% on the majority of your needs – making it much easier to be "green." Compare: ALDI is continually redesigning the entire food shopping experience to eliminate extra costs while giving you higher quality products. Compare their practices with those of other stores and see how they are able to give you even more savings.
Select Assortment: While a typical supermarket carries about 30,000 items, they sell only about 1,400 of the fastest-moving grocery items – most of which are their high-quality brands. Smaller inventory means smaller stores, which leads to lower rent and electricity costs. This allows them to pass the savings on to you.
Select Hours: A typical ALDI store stays open during the most popular shopping hours. Staying open later would simply add labor costs – and raise prices.
Everyday Low Prices: At ALDI, their prices are low every day. In fact, you'll find they're usually lower than supermarket "sale" prices.




Compare ALDI to where you're shopping now, and you'll find there really is no comparison.
-Kristina Davidson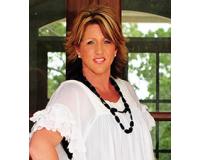 Author:
Kristina Davidson
Phone:
936-672-2626
Dated:
July 11th 2013
Views:
2,485
About Kristina: A thirst for challenge, a perpetual desire for growth, an investment in life-long learning and a com...