8 Cleaning Hacks That Will Help You To Sleep Better At Night
Here are 8 cleaning hacks that will help you to sleep better at night.
Did you know that you should and can clean a mattress? I sure didn't but when I cleaned it...the results were great. It was super easy and quick.

1. Clean your mattress
Step 1: Gather your supplies. You will need a measuring cup and baking soda.
Step 2: Pour two cups of baking soda over mattress. Make sure to gently spread the baking soda over the entire mattress surface. Let it sit for one hour
Step 3: Use a brush attachment on your vacuum to pick up all baking soda residue . It may be nice to add a few sprays of lavender.
2. Test your pillows to see if they're good
If you fold them in half and they stay that way, it's time to buy some new pillows.
It will keep your machine balanced and clean your feathered pillows at the same time
You don't want to find any powder on your pillows after you have cleaned them.
Adding them to your dryer will ensure your pillows come out fluffy and clean.
You don't have to wash them like your sheets, but every once in awhile you do need to clean them.
7. Wash your sheets every one to two weeks

One is preferable, but two weeks is totally acceptable.
Some rubbing alcohol, dawn soap, and a rinse in the machine got this quilt looking like new.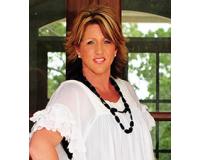 Author:
Kristina Davidson
Phone:
936-672-2626
Dated:
November 10th 2016
Views:
488
About Kristina: A thirst for challenge, a perpetual desire for growth, an investment in life-long learning and a com...