7 Tips Continued
Last week, I shared tips 1-4. Today, I'm sharing tips 5-7, plus a few informational bonuses.
5. Get a home inspection - A trained home inspector will offer insight into the condition of the home and spot problems or areas of concern. A home may look perfect from the outside, but may harbor damage or problems the seller may not know about. If spotted early, many of these problems can be fixed; however, potential problems that are left undetected can lead to expensive repairs. While a home inspection may not find everything, it's often able to catch most things, giving you a clearer picture of the property. Once you know more about the property and any potential repairs it may require, you can decide whether or not to proceed with the sale.
6. Think about your long-term investment - Whether you plan to sell in five years or 50 years, it helps to consider a home's resale potential. Also, think about the area and neighborhood - is it up-and-coming or well-established? Are there plans for development or are there restrictions in place, such as a green belt? While you may not be able to predict the future, you can think about how the home will fare should you decide to sell it one day.
7. Plan for renovations, no matter how minor - Even if you've found the right home for your needs, there may be some modifications you'd like to make after the sale has closed. While looking at potential houses, keep a list of possible renovations you'd like to make if you buy the home. Then, once the sale goes through, prioritize your list. Remember, I work with a variety of professionals and services in our community. If you need a referral to a trusted contractor, landscaper, electrician, etc., give me a call!
What does a first-time buyer look like?
Here are a few statistics about the average first-time buyer in 2015.

-$170,0000: Median price of home purchased by first-time buyers compared to
$220,000: Median price of home purchase by all buyers
-32% of homebuyers in 2015 were first-time homebuyers
-Median age of first-time buyers: 31
compared to the median age of all buyers: 44

The quality of a neighborhood is an important factor for 59% of buyers.
If you're thinking of buying a home, or know someone who is, give me a call! I'd love to help you find the home of your dreams.
-info taken from our monthly newsletter provided by Buffini & Company.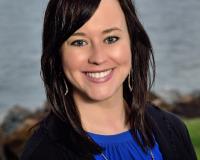 Author:
Lauren Dauzat
Phone:
832-573-3610
Dated:
June 27th 2016
Views:
399
About Lauren: After completing her Bachelor of Science in Interior Design, with a Minor in Art, at Stephen F. Aust...