6 Tips For A Family Buying A Home In Montgomery County Tx
So, you and your family are looking to make a move to Montgomery county, TX and you are not quite sure where to start. You probably have a lot of questions... Does Montgomery county have good schools for my kids? Where are the safest Montgomery county neighborhoods to live? As a mother of three myself I can understand the important factors that go into a home search and the home buying process with children and a family to look after. Here are 6 things for you and your family to consider regarding location, schools, and safety when buying a home in Montgomery county, Texas.

1. Location, Location, Location!

Montgomery County has a variety of neighborhoods. Homes with large acreage tracts, vacation and retirement homes, and of course extreme luxury are all in the mix. If you have a small family or are planning to have one, you may want to take a look at a few of the new and upcoming neighborhoods in Montgomery county. Staying west of I-45 and North of 105, this portion of Montgomery county provides better quality schools and better resale value than South Montgomery county. Plus, this is where a majority of the of "family suburban" type living is saturated, so you would be surrounded by welcoming neighbors and other kiddos!
2. Drive The Neighborhoods First
When you first start out in any type of home search, you are best suited to find the right area for you by driving through different neighborhoods. See what feels like home, everyone is different! Some of the top family oriented communities that I would personally recommend would be Walden on Lake Conroe , Grand Harbor, Crown Oaks, Bentwater, Carlton Woods and it's surrounding area in 77316, 77356, 77384, 77382, and 77381. All of these have high ranking schools and safety ratings and are well respected communities known throughout Montgomery county.
3. What Part of Montgomery County Has the Best Schools?

The highest ranking schools in Montgomery County are pretty well saturated in the zip codes 77316 , 77356, 77384, 77382 and 77381 . Hands down, my personal favorite site to use is www.greatschools.org. It is your best bet to find quality information and insight, rankings, and reviews of schools in any city or zip code. Parents can comment, teachers have input, and I have even seen students can provide insight. There is open enrollment here in Montgomery, as well as the other cities throughout Montgomery county, so you can technically send your kids anywhere with a little effort. If you have questions about open enrollment and how it works feel free to reach out to me - davidsonkr5@gmail.com
4. Research Crime and Safety Ratings
This one is always important.... There are many websites to research crime ratings, but if you need a suggestion one I have used frequently is www.neighborhoodscout.com.

5. Find Convenient Shopping and a Family Type Lifestyle

I am going to have to stick with my gut on this one and say west Montgomery County provides a lifestyle for the living and working family. Plenty of grocery stores, gas stations, Dr's, shopping, and convenience. Montgomery is constantly growing we are expected to see a lot more growth in 2018.
6. Find a Reputable Real Estate Agent
If you are able to work with a Realtor in Montgomery county who is well experienced in Montgomery county real estate, they will be your best resource. Some of my most common questions I get asked from clients are about schools, safety, and location for their family. The answer to many of these questions is truly up to you, because what feels like home is a very personal opinion. However, I am always happy to give my personal recommendations as a long time resident of Montgomery! A good Realtor knows where the best schools are in her local market. We also know what neighborhoods may be a good fit for a family with kids, versus ending up in a community with a bunch of retired folks glaring at your kids from their windows. If you ever need advice PLEASE do not hesitate to contact me. I am always here to help my Montgomery County neighbors!
Still need answers to your questions about Montgomery County? Email me at davidsonkr5@gmail.com and start your search for Montgomery county homes!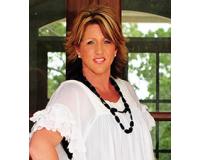 Author:
Kristina Davidson
Phone:
936-672-2626
Dated:
November 15th 2017
Views:
387
About Kristina: A thirst for challenge, a perpetual desire for growth, an investment in life-long learning and a com...