4 Tips For Taking Care Of A Metal Roof
Here are a few simple tips you can follow to take care of your metal roof:
1. Trim Tree Branches
One of the most common causes of metal roof damage comes from tree branches that can ding and scratch your roof. If you have tall trees around your property, keep the branches pruned and trimmed away from your roof. If you live in a climate where you routinely get severe storms, keeping heavy branches away from your roof is just good practice. However, with a metal roof, it can keep the metal looking pristine for longer periods of time.
2. Keep Your Roof Clear
Along with trimming tree branches, you will want to clear your roof of leaves, pine needles, sticks and other debris routinely. Organic matter on your roof can help hold moisture to your metal roof, which can slowly degrade the coating and cause rusting and discoloration.
3. Clean Your Gutters
Keeping your gutters clean can help guide rain and moisture away from your roof. Make sure to schedule regular gutter cleaning to prevent any backups of water that can cause roof damage.
4. Periodic Inspection
More and more people are choosing a metal roof for their home or business. Metal roofs can come in a large variety of colors, coatings, and looks to meet your needs. Metal roofs are incredibly durable and long lasting when it is properly maintained. While a metal roof requires less maintenance than some of the other roofing materials, it is still very important that you take proper care of it.
At least once a year, we recommend performing a general inspection of your roof. Check for any areas that looked damaged and scope out any possible leaks. If you are not able to get on top of your roof, hire a professional roofing company to perform an inspection. Catching those problem areas while they are small can help prevent a costly repair.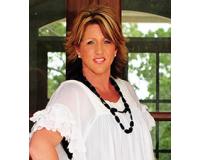 Author:
Kristina Davidson
Phone:
936-672-2626
Dated:
July 19th 2016
Views:
483
About Kristina: A thirst for challenge, a perpetual desire for growth, an investment in life-long learning and a com...