4 Main Reasons A House Doesnt Sell
4 main reasons a house doesn't sell:
1. Hire the Right Real Estate Professional
Pros: It's a good idea to ask around, do your homework and research online a few Realtors to interview in person. A referral is a great place to start and so is interviewing an agent who has the most consistent success selling in your market.

Cons: Choosing a Realtor who's a family member or friend may not be the best idea in a business transaction. Also use caution when selecting an agent who negotiates or offers a reduced fee. While this may seem like what you want to hear, this tactic, along with suggesting a higher selling price can be a strategy to simply get the listing. Because you're hiring a professional to negotiate the sale of your home, an agent quick to give their own money away could be a telling sign of what's to come – not to mention the overall impact it will have on the marketing of your home and your pocket book in the long run. We've all said it, "you get what you pay for."
2. Proper Pricing Strategy
Pros: Pricing a home correctly is the key. The most activity a home typically sees is during the first two-weeks of being on the market. Now that the pendulum is pointed to a buyer's market, a pricing strategy "in line" with your local market and a sophisticated marketing plan is critical in selling your home quickly and for the highest possible price.

Cons: A proper pricing strategy doesn't start with selecting the agent who comes in with the highest price for your home. While it may be what you want to hear, the correct price is based on truth in real market data. Educated facts and trend reports professionally presented to you by a trusted adviser, skilled in selling homes. We've all heard it, "sometimes the truth hurts, but we need to hear it."
3. Condition of Your Home
Pros: Go on tour with your Realtor and look at the homes buyers are looking at when they're considering a home to purchase in your area. Do they show better than your home did? Are they staged to sell? Was yours? Is there deferred maintenance? If you had to buy your home today, would you? Or, if you were a buyer would you rather buy your neighbors house? Working with your Realtor about what you can do to help make your home stand out better will save you time, money and help you achieve the very best results.

Cons: Taking short cuts to sell your home will always come back on you, whether that be in lack of buyer interest now or problems after an inspection later. Even if you're working with a budget, making the adjustments now will pay off. Buyers want to picture themselves living in the home, some can't see through a mess or beyond empty walls – so the less obstacles the better. Clean, cared for homes that are staged, priced right and marketed to the soul will sell.
4. Marketing, Exposure and Reach
Pros: One of the most critical components in marketing your home today, beyond the amount of exposure is market reach – by taking advantage of technology, social networking and advanced internet strategies. And, to bring your transaction together, your Realtor must be able to negotiate on your behalf – having complete knowledge of the local market, trends and competition, an understanding of the "buyer" and their needs, other Realtors and their style is a necessity in getting your home SOLD. That's why working with an agent who comes highly recommended and consistently outperforms all the others is the strength behind the SOLD sign.

Additionally: There's great value in working with a Realtor knows about and understands the various financing options available to today's home buyers such as the first time home buyer tax credit, USDA home loans, special financing and other programs or opportunities that buyers may be eligible for. The more ways your home is marketed to a verity of home buyers, and presented to fellow Realtors who may be representing those perspective buyers makes it easier for them to make sense of the purchase and create opportunity for that potential sale.

Cons: Steer clear of what doesn't work. Real estate has changed, the rules have changed and your Realtor can only be successful for you if they've changed too. Relying on traditional real estate marketing of the past will not produce the results you're looking for now. The days of placing the for sale sign in the front yard, placing your home in the MLS, printing off some flyers and praying it sells are gone.
If you need help getting your home SOLD, Call the Kristina Team for a free Market Analysis of your home.
Kristina Davidson, REALTOR
The Kristina Team @ Mariner Realty
936-672-2626
Kristina@thekristinateam.com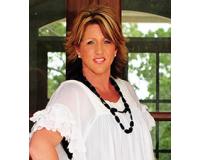 Author:
Kristina Davidson
Phone:
936-672-2626
Dated:
February 15th 2015
Views:
1,104
About Kristina: A thirst for challenge, a perpetual desire for growth, an investment in life-long learning and a com...