10 Things You Should Know When Buying Your First House
10 THINGS YOU SHOULD KNOW WHEN BUYING YOUR FIRST HOUSE
1. Why get an agent? Benefits of working with a Realtor are endless. Having a local agent that understands the market , knows the area, knows about the school districts, tax rates and can negotiate the best deal for you. These are just a few of the reasons why it's important to have an agent represent you. Find the right fit for you by interviewing a few to see who fits the bill. And did you know as a buyer you pay NOTHING.
2. Get pre-approved. This step is crucial. Don't waste your time viewing houses until you know what you can afford. Things you will need for pre-approval include proof of income, proof of assets, good credit, employment certification and documentation.
3. Research. Houses come in all shapes and sizes. Does a condo, town home or single family home suit you best? Also consider other aspects of the area such as school districts, location in relation to work and entertainment for the weekends.
4. Tour houses with your agent and see what your options are. You can also attend open houses.
5. Make an offer, negotiate, submit the earnest money. Earnest money is a way to show the seller you are committed and helps to fund your down payment.
6. Schedule an inspection. They usually cost about $300-$500 and cover structural components, exterior features, roofing, electrical, plumbing, heating, cooling, insulation, ventilation and interior features. Additional inspections can also be made such as termite, water testing and radon.
7. Shop for insurance. The lower the quote is the lower your monthly payments will be so make sure and do some shopping. You will need to get a policy to your lender before closing can happen.
8. Closing time. You will be closing at a title company where you will sign many documents. You must bring your unexpired drivers license and/or passport. Once the papers have been signed and the title company receives funding from your lender the keys will be handed over to you. re tax deductible.
9. Move in day!
10. Make it yours. Meet your new neighbors. Host a housewarming party for friends and family to show off your new place! Knock out some common home improvements such as new paint and light fixtures. Be sure to keep any receipts associated with upgrades or improvements. You can add your repairs and upgrades to your purchase cost to minimize capital gains tax when you decide to sell.
This is a brief overview of the process of buying your first home. The more you know, the less stressful it will be. Let us help you find the perfect house to make home
Kristina Davidson
936-672-2626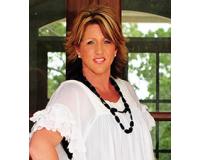 Author:
Kristina Davidson
Phone:
936-672-2626
Dated:
March 11th 2016
Views:
1,172
About Kristina: A thirst for challenge, a perpetual desire for growth, an investment in life-long learning and a com...