Weekly initial jobless claims increased by 15,000 to 309,000 last week, below the expected 330,000 level, after last week's upwardly revised 294,000. However, the four-week moving average, considered a smoother gauge of the trend, declined 7,000 to 314,750, while continuing claims dropped 28,000 to 2,787,000 south of the 2,900,000 that was forecast. However, the Labor Department said states are still processing the backlog of claims after last week's technical issues that impacted data. Philly Fed Manufacturing Index for September surged to the highest level since March 2011, jumping to 22.3, compared to the 10.4 level forecast, from August's unrevised 9.3 reading. A level above zero denotes expansion. The upbeat report showed sharp growth in new orders and shipments, while employment gained solid ground. The Conference Board's Index of Leading Economic Indicators(LEI) rose 0.7% m/m in August, from July's revised 0.5% gain - from an initial 0.6% increase - with economists expecting a 0.6% advance. Components pertaining to jobless claims, average workweek, ISM new orders, and the yield curve all were higher.

Benefits to Financial Issues Partners (UPDATED 8.1.2013) We are working on a banking platform that we hope to launch soon. As I am look forward to launching our Financial Issues Banking Platform, please note that this will be for Partners Only of financialissues.org. To qualify as a Partner, our annual contribution is $85. Once you are locked in at a specific rate as a partner of Financial Issues, your rate will remain the same for life, or for as long as you consistently maintain your partnership. We also continue to expand various aspects of our website - particularly for our partners who review my commentary on the stock picks page. I have received many emails and comments from people who have closely followed our stock picks, and I am happy to say they are doing well. We continue to grow aspects of our site, so that those who wish to support this ministry will also get a valuable benefit from it. We have a Partner Alerts system by which I now send out email alerts to our partners only on a number of different happenings in the markets. An example of this would be a stock that is paying a good dividend which might be something to look at immediately - a stock that may have decreased in price but with a stable value where there might be opportunities for good growth. Another example would be in "Sells." Sometimes a company may go in a wrong direction - where I believe that from a moral and biblical perspective we need to sell it out of our portfolios immediately; those alerts will go out to our partners as well. This, of course, will allow us to react a bit quicker to our partners if there is any kind of major economic news that is going to affect anyone's portfolio - either in a positive or a negative way. (As a partner, please be sure to add dan@financialissues.org to your email contact list so that you do not miss any of these alerts.) We have also begun doing periodic conference calls in which our partners are invited to participate. These are interactive conference calls wherein my partners are able to ask me questions after listening to my commentary for a few minutes. To participate, just sign into the website and find the phone number and access code on my stock picks page prior to any call. Partners of Financial Issues will notice that there are also some additional letters behind the names of the stocks. We now have, along with our allocation models, a legend that will indicate exactly what those numbers mean. I have categorized these into a weighting for your age range, and an overall general rating of certain sectors. My hope is that this will be helpful to our partners in managing their portfolios. Ultimately, if you are not currently a partner of Financial Issues, I hope you will pray about this and consider supporting the ministry in that way.

"Like" Financial Issues on Facebook I want to encourage you to go to www.facebook.com/financialissues and "like" that page. You can click on the top of the page to "like" it. Please go to our Facebook page on a regular basis - I update articles and some video clips of things that I discuss throughout the week on a daily basis, and this will keep you well-informed. Tell your friends about it as a source to be informed.




Where Will the Fed Go from Here? We hear that our recovery is four years old. So why does our economy still look so sick? The Fed can say good-bye to what credibility it had left. The Federal Reserve has declared that by the end of this year to the middle of next year, all quantitative easing will end. They will apparently start tapering sometime later this year. Of course, the consensus has been that it would happen this month. Some months ago, I said I thought it would be impossible to stop quantitative easing because of the fundamentals of the economy. This Monday on my radio program, I reiterated my stand. If Ben Bernanke started quantitative easing because of the data coming out of the economy, it would be impossible for him to stop or slow down quantitative easing if he uses the same data he used to start it. I say this
primarily because the data reflecting the fundamentals of the economy has changed very little in the past three years. This is likely to be a very poor earnings quarter for most corporations, and we do not see them making investments. Over three trillion dollars of this cheap money is still on the sidelines - unwilling to go into the economy - and we will continue to see companies buying back their own stock. Over three trillion on balance sheets and corporations buying back stock may sound good - but it isn't. It actually indicates some negative signs in our economy:
We have seen an increase in mergers and acquisitions-this is getting rid of some of the three trillion dollars on the balance sheet.
Corporations buying back their stocks simply indicates they have nothing to do with all their cash, rather than put it to work in there business they may as well continue manipulating their balance sheet by buying back their stock with all this free money.
I find it difficult to believe (although I hope it is true) that the quantitative easing, or the printing of money, will slow down anytime soon. But let's consider this. If the Treasury Department does begin to slow down the issuing of treasury bonds because of a decrease in the annual deficit - meaning the Treasury Department needs less money to pay its bills- and the Fed continues to buy treasuries . . . by the end of this year, the Fed could very easily continue to be the largest buyer (or the only buyer) of the debt the Treasury Department is producing. This would not be a good thing either for the fundamentals of the economy or for the strength of our monetary system. I haven't heard much talk about it and I don't suspect we will, but we are moving into untraveled territory. Since the Great Depression, we have heard claims that quantitative easing was going to stop - that we would see an end to it. Year after Year. However, this has never happened and it does not look as if it will happen any time soon. As long as the federal government is spending more money than it is bringing in, and fewer and fewer buyers around the world are buying our debt, the Federal Reserve will continue to buy the Treasury's debt. Here's one thing the Fed is facing: Our economy, by all indications, is still weak and could become even weaker. The last thing the Fed wants to do is restart its bond buying after they have tapered. People would say our "recovery" is four years old. What I see is something very different. Data from the economy looks nothing like a recovery. Unemployment is still high and the growth outlook is uncertain. Interest rates will obviously need to stay low for some time. So
where does the Fed go from here? I suspect it won't be Ben Bernanke's problem come January. Another Fed Chairman, likely Janet Yellen, will have to decide whether to keep going. Hopefully, whoever takes the reins will take a hard look to see if it has worked and will draw the same conclusion that I have - it has not worked. This has been the slowest recovery with the greatest amount of quantitative easing in the history of any recovery we have seen in the markets. In fact, our problems in the economy are a lot deeper than what monetary policy can fix.






A Look Ahead Hold Tight. Protect yourself from risk and be prepared for the pullback. What might we expect for the rest of this year? Since tapering has not started (at least not this month), equities are likely to stay somewhat stabilized. I don't foresee a dramatic downturn this year unless some geopolitical or black swan event arises between now and the end of the year. I will stick to my recommendation that we need to keep a
significant portion of our portfolios in cash, allowing the 40 to 60 percent we have in the stock market to continue rising and lifting up the entire portfolio. Yes, I understand that when everyone else is up 15 percent in their entire portfolio, you may only be up 7.5 percent. But not taking the risk of being fully invested makes 7.5 percent in the current environment a pretty decent return - one that we need to be content with. This cash will do two things. It will protect a significant portion of our portfolio from downside risks. And when the pullback comes, we will have plenty of cash for adding to our positions and taking new positions that will help us recover much quicker than we might otherwise. So I encourage you to hold tight to your current positions. I am still
concerned about bond mutual funds, but I have to believe that anyone who has listened to me (and paid attention) over the past six months, has very little in bond mutual funds at this time. I don't believe we will see any real GDP growth (above 2.5%) again this year. And at some point, the stagnation of the markets will have to set in because the stagnation of the economy is firmly in place.





Compromise and Surrender Contrary to what Republican strategists may think, compromise and surrender do not win the hearts of Americans. We continue to hear how the deficit is decreasing. So why do we also continue to hear that we need to raise the Debt Ceiling? The last time I checked, the Debt Clock was not getting lower every minute of every day - it was continuing to run right along (at least the Debt Clock that is not tied to the Treasury Department, since they turned it off back in May). If you listen to liberal politicians, you would think there is no need to raise the Debt Ceiling since everything is going backward and we are lowering the amount of money we will need. But the fact is that the Debt Ceiling has been reached. We are above the legal limit and it will get raised. We need to ask ourselves: What compromises might be reached? The President continues to say the idea of defunding Obamacare is holding him hostage. He has even bandied about words like extortion in his push for an increase in the Debt Ceiling.
So what are the Republicans doing? My big problem with the idea that they are "holding out" is that I don't trust them. I trust them no more than I trust the Democrats. I am not sure how sincere the Republicans' fight against Obamacare is - or if it is merely another political move so that they will be able to get out on the campaign trail and say, "We tried." I think they are setting themselves up for another compromise and it is very unlikely that we will see any part of the government closed down. We should see the Republicans coming out in mass and rebuking the Democrats as they talk about default on our government's credit. They should be indicating that, if any default happens, it would be the Secretary of the Treasury's problem since he is the one who will decide who gets paid. We have more than enough income coming in to make Social Security checks payable, to make sure our Armed Forces get paid, and to keep Medicare and Medicaid intact. We can also easily pay the interest rates on our debt. Yes, some government systems and services would have to close down for a time, but Jack Lew will decide whom to pay. When the Republicans begin rebuking the misrepresentation out there about defaulting on our debt, I will then start to believe they mean business and are truthful. But the fact is that the Republicans cannot do that because they would be rebuking the very argument they need when they go out on the campaign trail. They used it last time and I suspect they will use it again. This strategy from the Democrats is, in fact, the ammunition they will all need to formulate a compromise that the American people will embrace. Before one surrenders, it is always nice to have a noble cause for surrendering. I believe John Boehner picks up a white flag of surrender as part of his wardrobe every morning - so he will be ready at a moment's notice to run it up the flagpole. I believe Boehner is willing to run it up as soon as he thinks the time is right. So I am not yet getting caught up in all the hype to believe the Republicans are truly pushing for defunding - not until we begin to see them rebuki
ng some of the things that have been said that are flat-out wrong. One thing is certain: The Republicans still have not realized that if they stand fast for the good of the nation and the economy, the American people will stand behind them. Even with all the "brilliance" of the Republican strategists, they still believe that yet another surrender, another compromise, will somehow endear them to the American voter even more.




Census on Obama's 1st Term: Real Median Income Down $2,637
During the four years that marked President Barack Obama's first term in office, the real median income of American households dropped by $2,627 and the number of people in poverty increased by approximately 6,667,000, according...(READ MORE)



Obama: 'Raising the Debt Ceiling...Does Not Increase Our Debt,' Though It Has 'Over 100 Times'
Raising the debt ceiling doesn't increase the nation's debt, Pres. Obama declared in a speech today. In a speech at the Business Roundtable headquarters in Washington, D.C., Obama dismissed concerns about raising the debt ceiling by noting that it'd been done so many times in the past: "Now, this debt ceiling -- I just want to remind people in case you haven't been keeping up -- raising the debt ceiling, which has been done over a hundred times, does not increase our debt; it does not somehow...(READ MORE)



Yes, Americans Like the Debt Ceiling - And it Matters Washington doesn't understand people's aversion to debt September 19, 2013 by David Harsanyi According to reports, House budget chairman Paul Ryan has been urging his colleagues to back off on the budget fight and focus on a debt ceiling showdown. In exchange for an increase in the legal limit on federal government borrowing, Ryan believes the GOP can demand a series of items in return; starting with a delay of Obamacare, the construction...(READ MORE)



Supreme Court to Consider NEW Obamacare Case
Obamacare is before the U.S. Supreme Court again. On Thursday, Alliance Defending Freedom (ADF) lawyers filed the first viable petition for Supreme Court review involving Kathleen Sebelius' HHS Mandate, which requires employers to provide abortion-related insurance coverage, even if those employers have a religious objection to abortion. (READ MORE)



SHORTS

23,116,928 to 20,618,000: Households on Food Stamps Now Outnumber All Households in Northeast U.S.
In U.S., Trust in Media Recovers Slightly From All-Time Low. Americans' trust in the accuracy of the mass media has recovered slightly after falling to an all-time low last year. Far more Americans still say the media are too liberal than too conservative, as has consistently been the case.
Americans Remain Divided on Role They Want Gov't to Play. Americans continue to be as likely to favor an active federal government as a more limited government in general terms. But given a choice, they prefer lower taxes and less government involvement to higher taxes and more involvement.
Migrants Show Entrepreneurial Spirit. Migrants living in high-income economies are more likely than the native-born population to display traits characteristic of entrepreneurs and to have thought about or have plans to start a business.
In U.S., All but the Low-Income See Job Market Mending. Twenty-seven percent of Americans say now is a good time to find a quality job, up from 21% in August. Although upper- and middle-income Americans have become more optimistic in 2013, low-income Americans have grown increasingly glum.
Improved Outlook Pushes U.S. Economic Confidence Back Up. Americans' net economic outlook improves six points over past two weeks.
Five Years After Lehman Fell, U.S. Consumer Recovery Mixed. Confidence in the economy is up, but job fears remain intact.
U.S. Economic Confidence Slump Eases. Gallup's Economic Confidence Index rose to -16 last week.
Majority of U.S. Workers Say Job Doesn't Require a Degree. Even four in 10 working college grads say their work doesn't require a degree.
Americans Remain Divided on Role They Want Gov't to Play. But want government to be less involved than it is now.
For First Time, Americans' Views of Russia Turn Negative. Despite approval of Russian plan for Syria, Americans sour on Putin.
Democrats Lack Advantage on Three Key U.S. Issue Areas. Republicans are not gaining from Democrats' weaknesses on key issues.
Americans Laud Kerry's Efforts as Secretary of State. Sixty percent approve of the job he is doing.
Source: Heritage Foundation, Heritage.com, Gallup


For Your Information

AFA meets with Air Force - my report to you
September 19, 2013 The American Family Association participated in high level meetings at the Pentagon on September 12, for a frank discussion on the loss of religious freedom by Christians in the Air Force and the Defense Department in general. See AFA's Press Release here. We made our point very clear...Christian soldiers and airmen have the right to express their faith and to maintain deeply held religious convictions in every area including homosexuality and homosexual marriage. Representing AFA was cultural expert, talk show host and author, Sandy Rios. Also present were representatives from Family Research Council, Chaplains Alliance for Religious Liberty, and Alliance Defending Freedom, part of the Restore Military Religious Freedom Coalition which was launched in July. We specifically expressed alarm at the undue influence on the military of noted atheist "Mikey" Weinstein with whom the Pentagon has met on a number of occasions, and the dangers of military reliance on inaccurate information from the Southern Poverty Law Center, labeling the American Family Association and the Family Research Council as hate groups. Although the Air Force made no immediate concessions, it said Weinstein's self-proclamation of influence is greatly exaggerated and that the Air Force no longer returns his phone calls. Be assured, AFA will continue to expose mistreatment and/or intimidation of Christians in the military as a violation of the First Amendment of the U.S. Constitution, and we won't stop until we are satisfied that their rights have been re-established. I hope you will consider supporting our efforts by making a small donation to help us continue our work. You can text "AFA" to 20222 to make a $10 donation by phone or online here. Thank you for your continued prayers and support to American Family Association. Sincerely, Tim Wildmon, President American Family Association


For Your Information
Emerging Catholic Church?
Pope Says Church Should Stop Obsessing Over Gays, Abortion
by Alessandra Migliaccio, September 11, 2013
Pope Francis said the Catholic Church shouldn't be "obsessed" with preaching about abortion, gay marriage and contraception and should instead try to reach out to a broader congregation. "It is not necessary to talk about these issues all the time," Francis told the Catholic publication, La Civilta Cattolica. "We have to find a new balance; otherwise even the moral edifice of the Church is likely to fall like a house of cards, losing the freshness and fragrance of the Gospel." (READ MORE)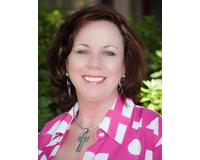 Author:
Terri Coleman
Phone:
936-581-4434
Dated:
October 2nd 2013
Views:
7,058
About Terri: My clientele appreciate and benefit from the expertise that I provide, how I provide it and the enor...